MassCEC is fostering the collaboration and innovation we need to modernize and expand the electric grid to power our buildings, industry, and transportation system with zero greenhouse gas emissions.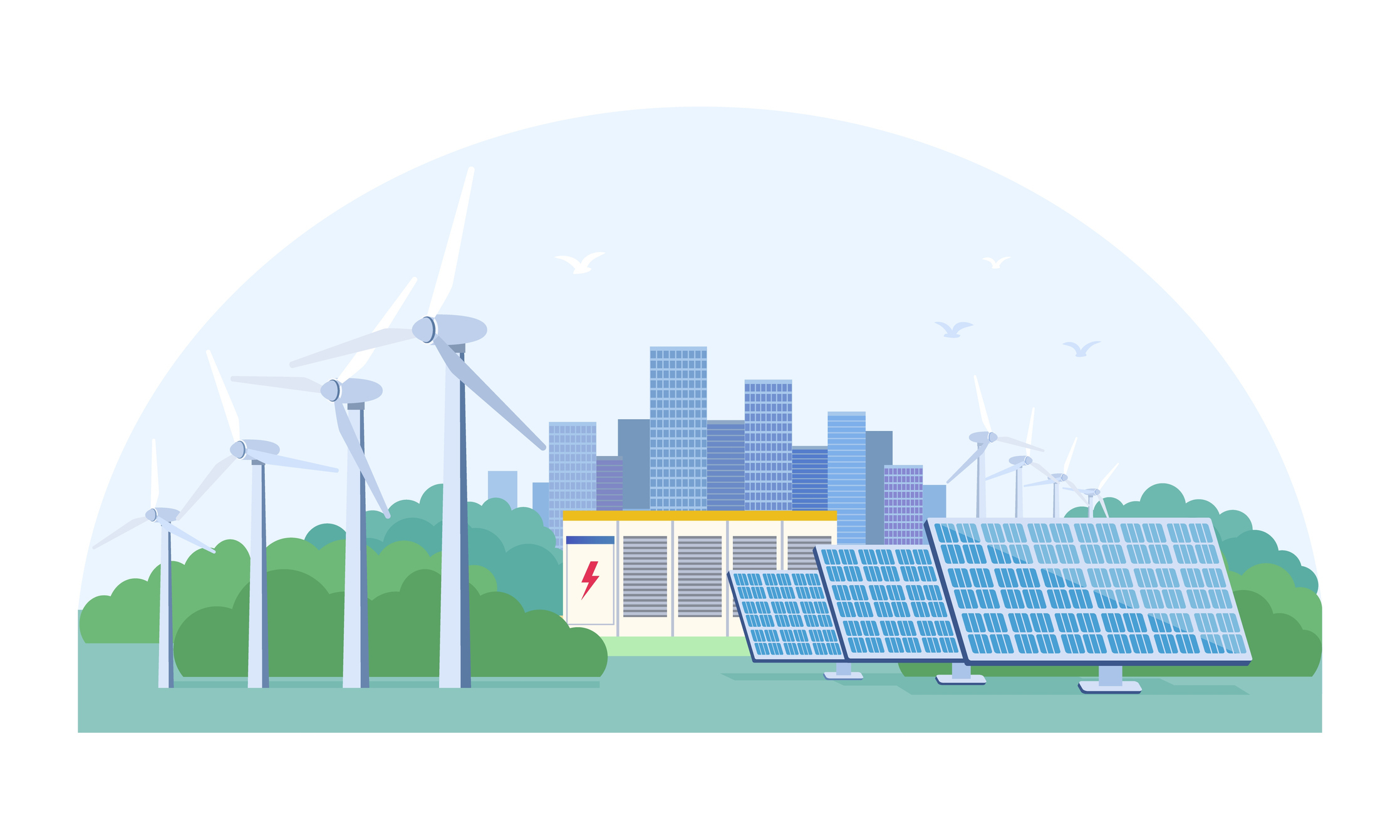 Emissions produced by generating electricity are lower than those from transportation or buildings, largely due to the retirement of coal- and oil-burning power plants.
In upcoming years, more clean electricity produced by sources like sun and wind will be interconnected with our electric transmission system to further displace fossil fuels. The addition of large scale battery storage will provide round-the-clock availability of clean energy to Massachusetts businesses and households.
Massachusetts 2020 Greenhouse Gas Emissions by Sector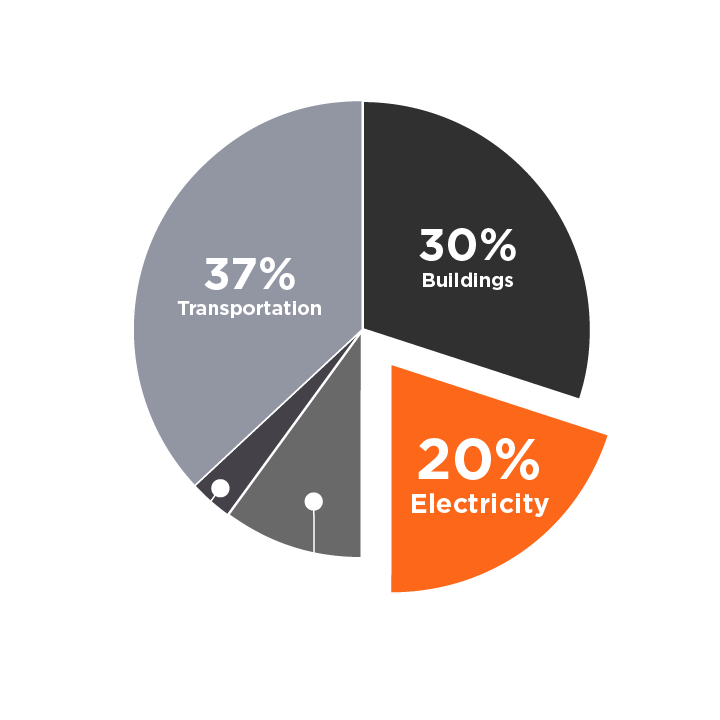 The foundation of a net zero emissions grid is an abundant supply of zero-emissions electricity. This electricity can come from renewable energy generators, such as off-shore wind, land-based wind, hydropower, solar power and other sources. 
Abundant clean electricity can power an electrified economy, in which heating and transportation are increasingly powered by electricity rather than fossil fuels.
Modern grid infrastructure, demand response, energy storage, and many other emerging technologies and business models can help balance the supply of renewable energy and the demand for electricity across time periods.
Novel, data-rich tools can support the traditional utility planning and management systems in order to identify and prioritize least-cost solutions for the transition.
Grid Modernization & Infrastructure Planning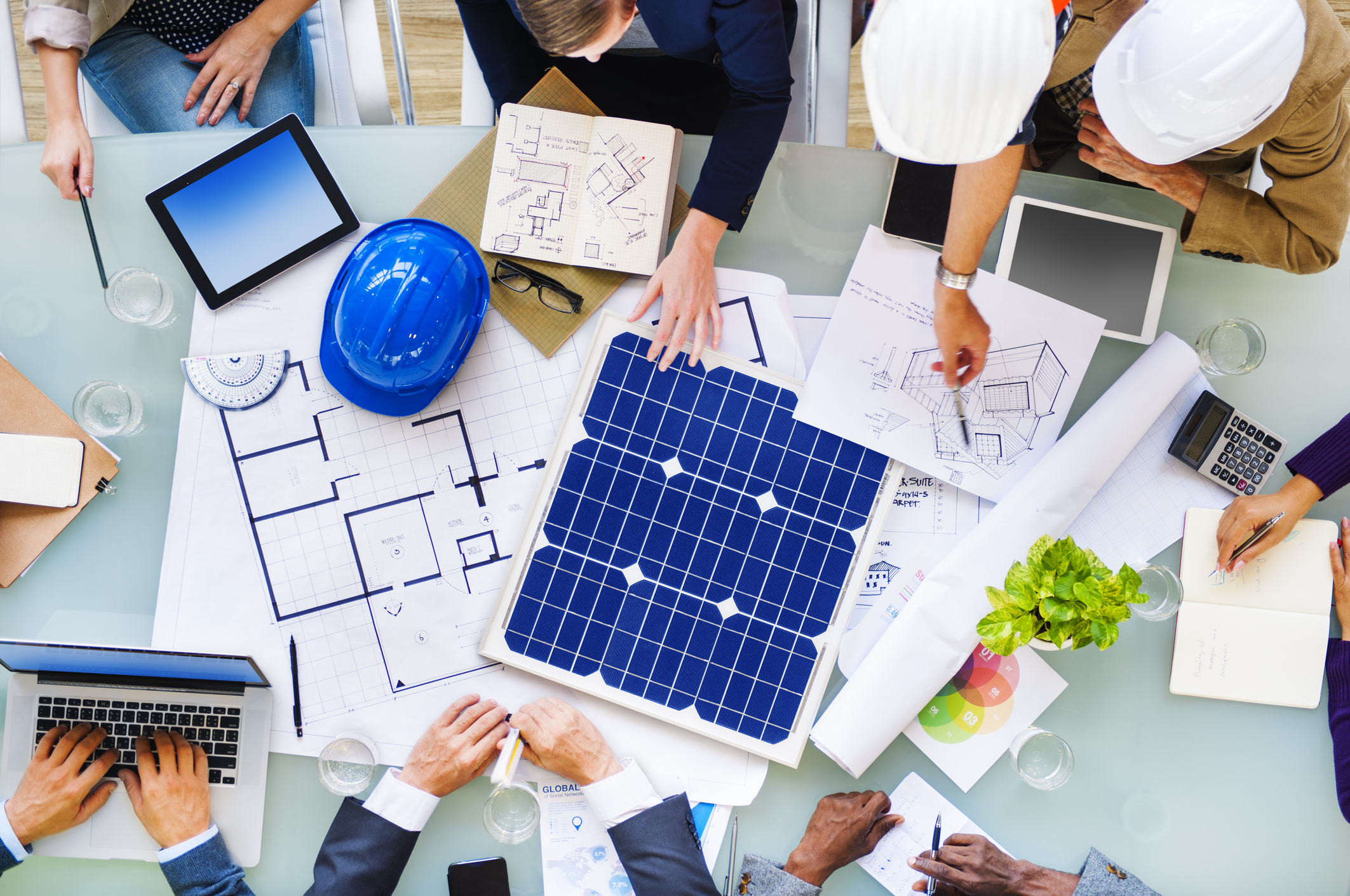 A modernized electrical grid is needed to help the Commonwealth achieve its 2050 Net Zero goal.  The grid must be able to manage the increased energy load associated with the electrification of the transportation and building sectors. Modernization will improve its reliability and resiliency in a cost-effective manner. MassCEC is advancing this work through multiple projects and studies, including exploring ways to decarbonize the grid equitably and efficiently.  
Energy Storage
Energy storage encompasses a range of technologies that use mechanical, chemical, or thermal processes to absorb energy, store it, and then dispatch it when needed. Energy storage can improve the reliability, flexibility, and resiliency of the electric system, making it easier to integrate clean energy sources while delivering savings to ratepayers.
MassCEC advances energy storage in Massachusetts through
demonstrations of technologies and use cases

safety training for first responders

collaborative, cutting-edge studies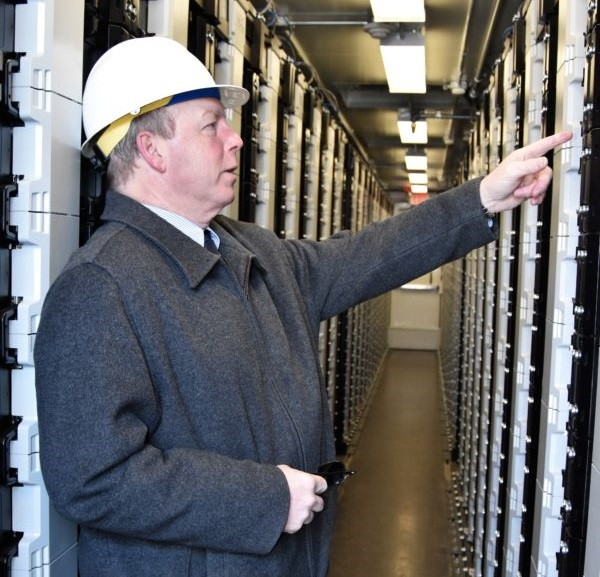 Energy Resilience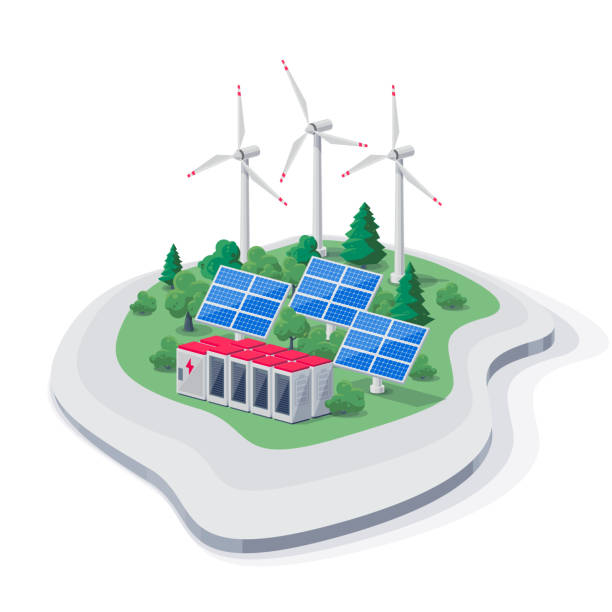 As we increasingly electrify building heating and the transportation system to reach net zero emissions, the resilience of the electric grid becomes even more important in reducing vulnerability to severe weather events.
MassCEC has funded over twenty feasibility studies around the Commonwealth to support community resiliency efforts through the Community Microgrids program and the Clean Energy and Resiliency ("CLEAR") program. These studies examined opportunities to enable the integration of renewable energy sources while providing energy resilience for critical facilities during electrical grid outages. Through CLEAR, MassCEC also funded the development of a resiliency "toolkit" to help municipal leaders quickly and easily understand the resiliency needs and solutions for their buildings, as well as a resiliency certification that can be used to gauge the resiliency status of critical infrastructure.
Hydrogen Hub Roadmap
Massachusetts, along with six other Northeast states, applied for but were ultimately not recipients of a DOE "hydrogen hub" grant. The Northeast Hydrogen Hub brought together seven states, multiple project partners, and hundreds of stakeholders to develop a proposal for a comprehensive hydrogen ecosystem throughout the region that advances decarbonization, economic development, and environmental justice. We remain committed to our collective efforts to develop a robust hydrogen ecosystem in the Northeast, and we look forward to continued cooperation among our states and those Hubs selected to advance clean hydrogen in our region and across the U.S.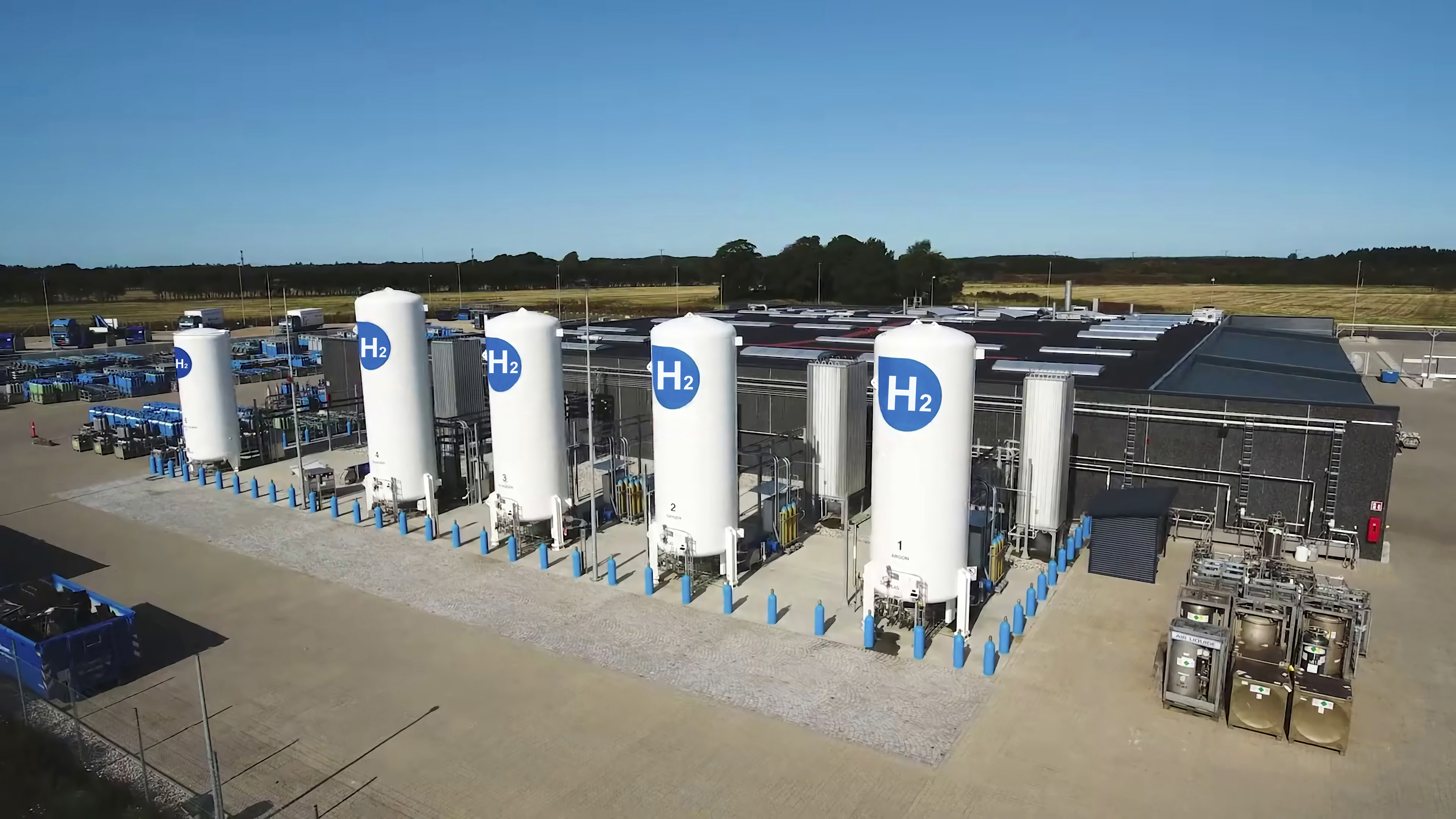 Unsolicited Proposals
MassCEC supports collaborations between Massachusetts grid owners/operators (such as regulated utilities, municipal light plants, and the Independent System Operator of New England) and Massachusetts-based startups or researchers when those collaborations focus on innovations that can help meet the Commonwealth's GWSA mandates. MassCEC evaluates memo proposals for such projects on a rolling basis, pending the availability of funds. Please reach out to grid@masscec.com before submitting a proposal for such a collaboration project.
Renewable energy is key to a net zero grid. For information on our work in renewable energy, please check out the following: