The Massachusetts Clean Energy Center is governed by a Board of Directors consisting of 15 directors. Secretary Rebecca Tepper, Executive Office of Energy and Environmental Affairs, serves as Chair, and MassCEC CEO Dr. Emily Reichert implements Board policies. The MassCEC Board of Directors also includes audit, compensation, investment, and workforce subcommittees.
Past Meetings: Agendas and Minutes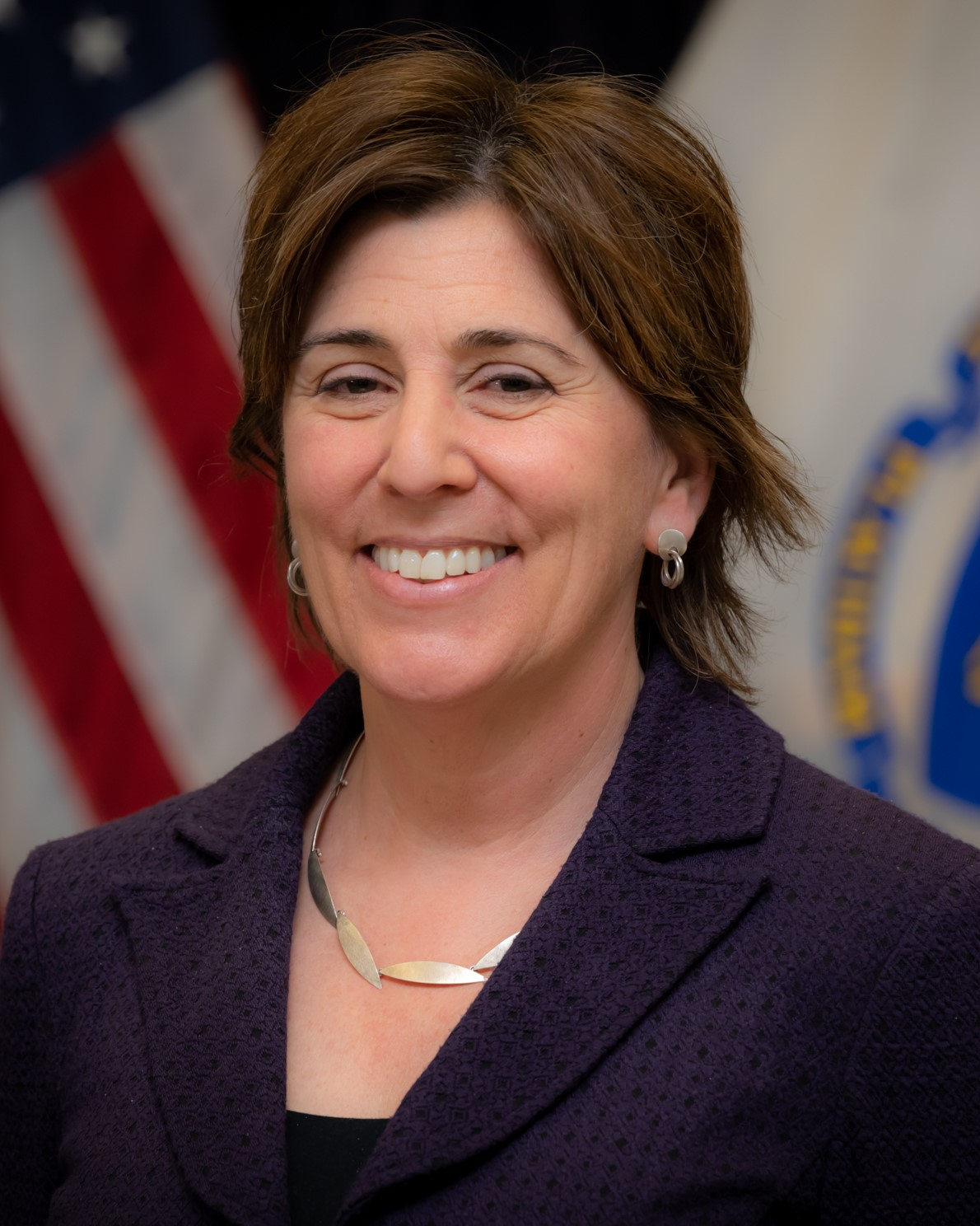 Secretary Rebecca Tepper, Massachusetts Executive Office of Energy & Environmental Affairs
Secretary Rebecca Tepper oversees the Commonwealth's six environmental, natural resource and energy regulatory agencies.
In 2015, Rebecca Tepper joined the Office of Attorney General Maura Healey, first serving as Deputy Chief of EEB and Chief of AG Healey's Energy and Telecommunications Division before being appointed Chief of the Energy and Environment Bureau. During her time at the AG's office, she advised on energy policy and served as the state's ratepayer advocate before regulators and courts. Prior to joining the AG's Office, Tepper was General Counsel to the Massachusetts Department of Public Utilities (DPU), serving as the chief legal advisor and overseeing all DPU adjudicatory and rulemaking proceedings. Tepper also served as Director of the Massachusetts Energy Facilities Siting Board and represented the state on the Eastern Interconnection States' Planning Council. Before working for the Commonwealth, Tepper was a partner at Rubin and Rudman in Boston, representing developers throughout the Northeast in siting, permitting, financing and contracting of renewable, distributed generation and conventional energy facilities. A graduate of Boston University School of Law and the University of Wisconsin, Tepper resides in Lexington with her husband and twin sons.
President John B. Cook, Springfield Technical Community College
The sixth president of Springfield Technical Community College (STCC), Dr. John B. Cook was appointed in 2016.  As Chief Executive Officer, he manages an annual operating budget of $50 million, stewards a campus with one million square feet of infrastructure, oversees the efforts of 800 employees, and champions transformative experiences for the approximately 9,000 students enrolled in degree, certificate, and workforce training programs each year.
Dr. Cook holds a B.S. from St. Lawrence University in Psychology and Anthropology, a Master's degree in Community/Social Psychology from UMass Lowell, and a Ph.D. in Education (Curriculum/Instruction) from the University of New Hampshire.  Active in the community, Dr. Cook serves on numerous boards including the Public Health Institute of Western Massachusetts and the Massachusetts Clean Energy Center.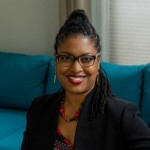 President Aisha Francis, Franklin Cummings Tech
Dr. Aisha Francis was named as Franklin Cummings Tech's (FC Tech) 13th President in 2021, making her the first female president in the college's more than 100 year history after most recently serving as FC Tech's Chief Executive Officer. During her time as CEO, FC Tech successfully navigated the transition to hybrid education, and led a seasoned staff firmly committed to the continued evolution of technical education in identifying and investing in new academic programs to provide additional training opportunities in high-demand fields.  In her role as President, Dr. Francis will continue to focus on the development of a state-of-the art new campus in Boston's Nubian Square, creating a visual presence for the College as an important asset in a vibrant community. Dr. Francis graduated summa cum laude and Phi Beta Kappa from Fisk University and earned her Ph.D in English Literature from Vanderbilt University. Dr. Francis is civically active as a Trustee of WBUR, a member of the Boston Employment Commission, a member of the Advisory Board for the William Monroe Trotter Institute for the Study of Black Culture and a Judge for the John F. Kennedy Library Foundation's Profile in Courage Essay Contest.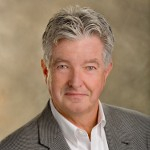 Tom Galvin, Director, RESHydro
A 35-year environmental and energy industry veteran, Thomas Galvin serves as a corporate director for two Scotland-based energy technology companies, ResHydro (a hydrokinetic technology company) and Marine Fuel Conversions (a combustion system technology company focused on the use of biogas and biofuels for vessels operating in the Baltic Sea, The Mediterranean Sea and the North Atlantic Ocean). Mr. Galvin co-founded Boston-based energy management provider SourceOne. SourceOne's market leading position and high-margin recurring revenue streams enabled the company to successfully capitalize its substantial growth ultimately leading to Veolia Energy acquiring SourceOne. Mr. Galvin's entry into the deregulated electricity market began as the director of retail services in the eastern U.S. for PacifiCorp Power Marketing, an investor-owned utility based in Portland, Ore. Mr. Galvin directed competitive market initiatives focused at de-regulating electric commodity opportunities in Pennsylvania, New York and Massachusetts. Mr. Galvin's co-founded an environmental consulting practice, Hygienetics. Hygienetics grew from a startup to a commercial success employing 300 professionals and operating seven offices in the U.S. and one in Germany. In the Hygienetics's first year of eligibility, INC named it a Top 500 business. Mr. Galvin spent the early years of his career as a public servant. He served for seven years as the director of environmental management and energy planning at the Massachusetts Port Authority (Massport). At Massport, Mr. Galvin was responsible for environmental compliance of capital development and operational initiatives. He managed all federal, state and municipal environmental agency relationships, communication and project permitting processes. At the time, Massport-wide environmental licensing and permitting comprised over $5 billion in capital development projects. Mr. Galvin also served as an environmental planner at the executive office of environmental affairs, administering area wide water planning studies mandated by the Clean Water Act. Galvin earned a bachelor's degree in biology from St. Anselm College and a master's degree in environmental engineering from the University of Massachusetts – Lowell.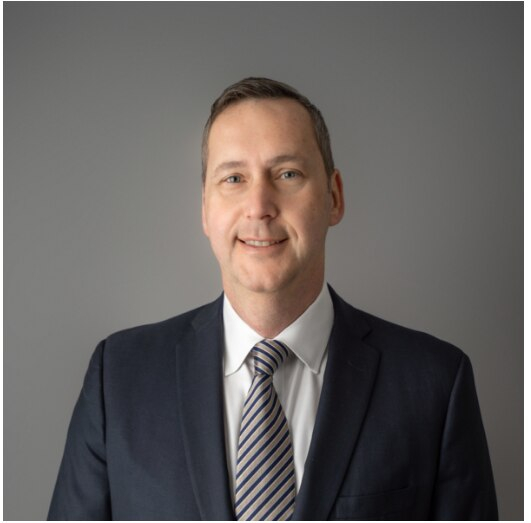 Secretary Matthew Gorzkowicz, Massachusetts Executive Office for Administration and Finance 
Matthew Gorzkowicz is the Secretary of the Executive Office for Administration and Finance. He has more than 25 years' experience in state finance and budgeting in the Commonwealth.
He has served as the Associate Vice President for Administration and Finance at the University of Massachusetts President's Office for more than a decade, where he has had a direct role in setting the University's long-range administrative and financial goals and managed the development of an annual operating budget of $3.8 billion.
Prior to UMass, Secretary Gorzkowicz worked in the Massachusetts Senate, the Department of Mental Health, the School Building Authority, and the Executive Office for Administration and Finance under Governor Deval Patrick, where he served as Assistant Secretary for Budget and then Undersecretary.
He is a graduate of Northeastern University and lives in Winthrop, MA with his wife and two children.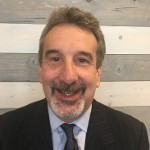 Bob Haber, Chief Investment Officer, Proficio Capital Partners
Bob Haber is a founder, partner, and Chief Investment Officer of Proficio Capital Partners. Bob was most recently the CEO and CFO of Haber Trilix Advisors. Previously, he was the Chief Investment Officer for Fidelity Investments Canada (12 year tenure) and Head of Equities for Pyramis Global Advisors, the institutional arm of Fidelity Investments. Bob was also portfolio manager of both the Fidelity Canadian Disciplined Equity Fund and the Fidelity Canadian Balanced Fund since their inception in 1998, until March 2009. These funds each earned a prestigious Lipper Fund Award as the top-performing fund of the decade in each of their respective Lipper categories. Before joining Fidelity, Bob was a management consultant at McKinsey, and a chemical and engineering analyst for Exxon Corporation. Bob holds a Masters in Business Administration from Harvard Business School, a Bachelor's and Master's of Science in Chemical Engineering from Tufts University, and is a Chartered Financial Analyst. Bob is currently an owner of the NBA Boston Celtics and member of its Board of Directors.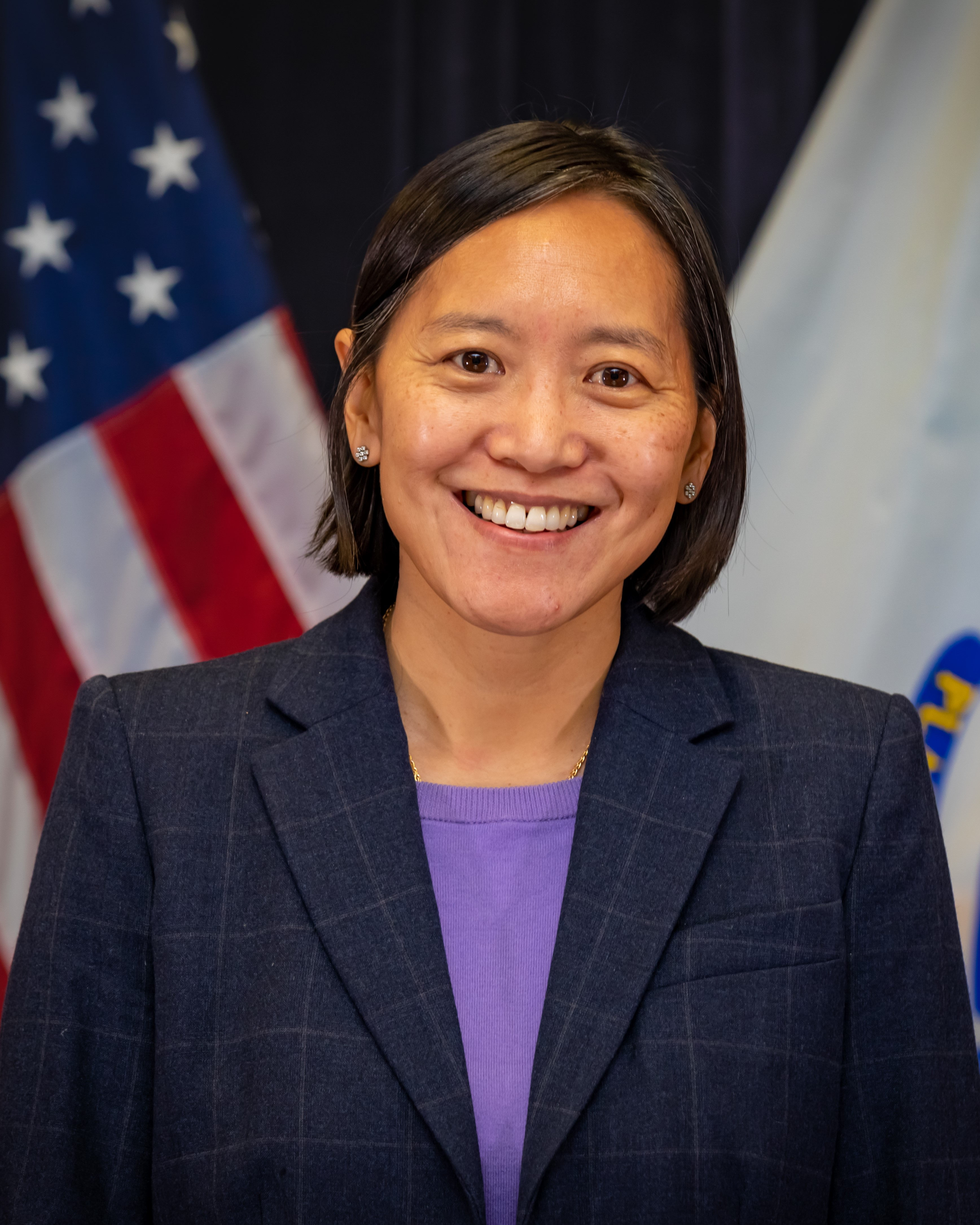 Secretary Yvonne Hao, Massachusetts Executive Office of Economic Development
Yvonne Hao is the Secretary of the Executive Office of Economic Development. She has had more than 25 years of executive business experience as a senior executive, including as Co-founder, Advisor, and Managing Director at investment firm Cove Hill Partners and as an Operating Partner at Pillar Ventures. Previously, she was the Chief Operating Officer and Chief Financial Officer of PillPack, an online pharmacy that was acquired by Amazon in 2018. She is also a former Operating Partner at Bain Capital. In addition, Hao has been a Board Director of companies such as CarGurus, Flywire, Gentherm, ZipRecruiter, and Bose. She also has been involved in the community, is the Vice Chair of the Board of Trustees of Beth Israel Lahey Health, and a Trustee Emeriti of her alma mater, Williams College. She lives in Williamstown and Cambridge and is a graduate of Williams College and the University of Cambridge.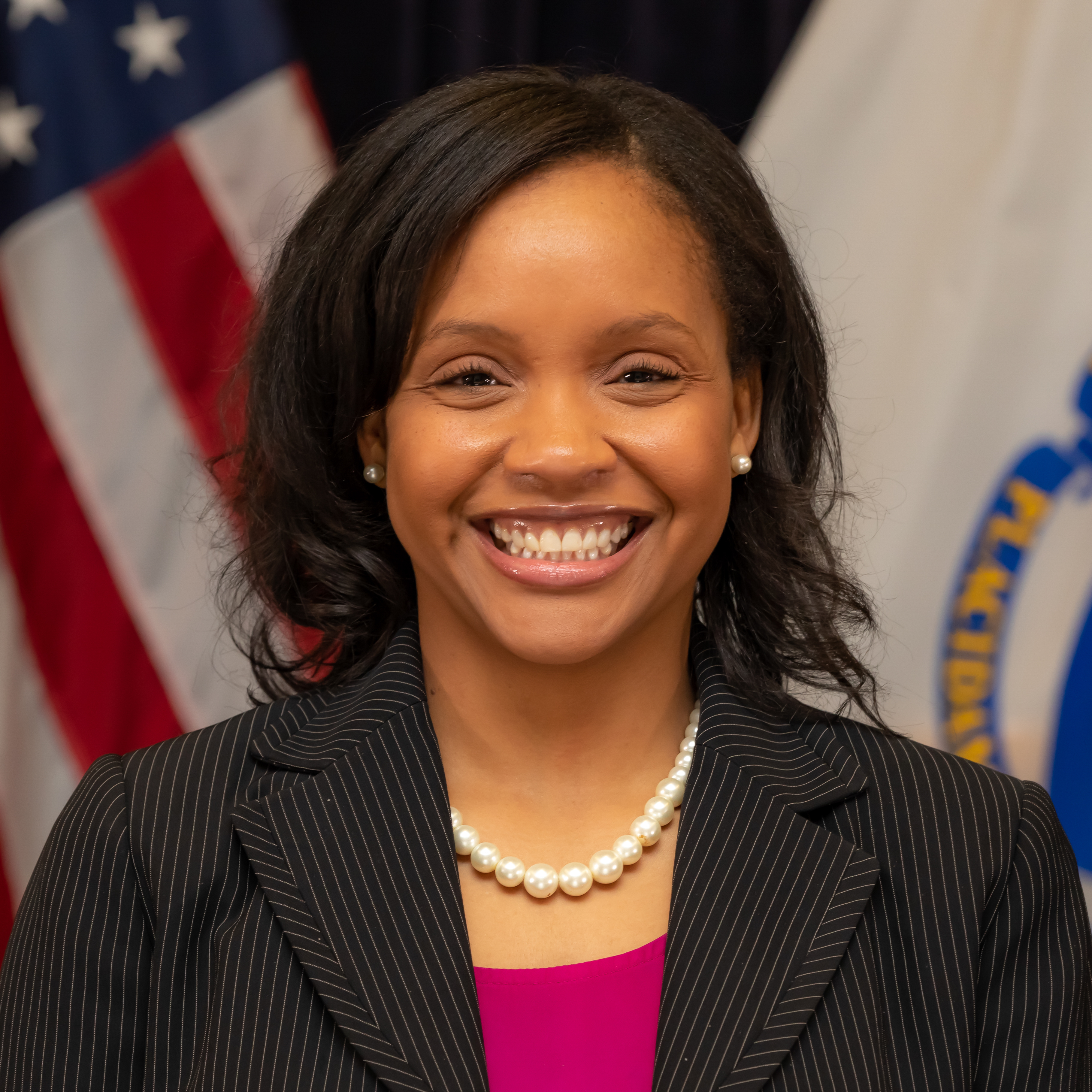 Secretary Lauren Jones, Massachusetts Executive Office of Labor and Workforce Development
Secretary Lauren E. Jones has more than 17 years of experience working in local and state government, non-profits, and the private sector, with a particular focus on workforce development. As Executive Vice President of the Massachusetts Business Roundtable, Jones led the organization's workforce development policy and strategy. She previously led the Massachusetts market for the nonprofit Apprenti, where she worked with companies to cultivate and diversify tech talent through registered apprenticeships. She also created and led the Business Strategy Unit for Boston Mayor Marty Walsh's Office of Economic Development, supporting business attraction and employer engagement in the city of Boston. Prior to that, she held several roles in the Patrick-Murray Administration, including Communications Director for the Executive Office of Labor & Workforce Development, Policy & Communications Director for former Lieutenant Governor Tim Murray, and Senior Program Manager of the Economic Development Incentive Program in the Office of Business Development.
As Executive Vice President of the Roundtable, Jones was the Co-Chair of the Workforce Solutions Group and served on the Board for the Massachusetts Workforce Association, the Executive Committee for the Alliance for Vocational Technical Education, the Board of Advisors for the Massachusetts Business Alliance for Education, the Boston Private Industry Council, and previously served on the Future of Work Commission. She is also on the Board of Trustees for The Leukemia & Lymphoma Society's New England Chapter and the Board of Directors for Girls on The Run Greater Boston. She holds a Master's in Public Administration from Northeastern University and a Bachelor's Degree in Political Science from Providence College. She lives in Boston.
Commissioner Elizabeth Mahony, Massachusetts Department of Energy Resources
Elizabeth Mahony most recently worked for Attorneys General Andrea Joy Campbell and Maura Healey as an Assistant Attorney General and Senior Policy Advisor for Energy. Elizabeth served in the Energy and Telecommunications Division, focusing on utility clean energy procurements, solar program development, clean energy rate design, consumer protections, and legislative engagement. Before joining the Attorney General's Office, Elizabeth was Acting General Counsel for the Department of Energy Resources and Committee Counsel to Benjamin Downing, Senate Chair of the Joint Committee on Telecommunications, Utilities and Energy before that. Prior to her work in the energy field, Elizabeth was an associate at a small litigation firm in Quincy, Massachusetts, and was Public Affairs Director for the late Senator Susan C. Fargo (D-Lincoln). She is the Chair of the Consumer Liaison Group at ISO New England and is a member of the Boston Bar Association's Energy Committee. Elizabeth is a graduate of Marist College and Suffolk University Law School. She lives in Walpole.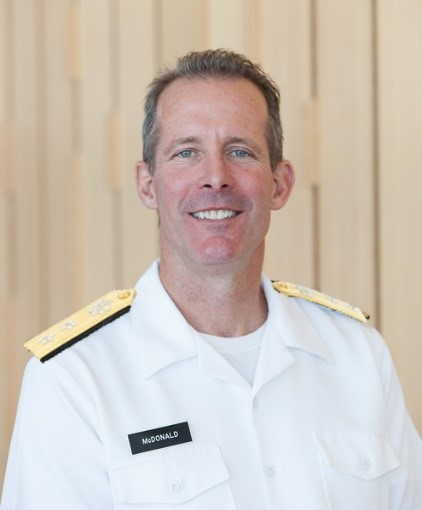 Rear Admiral Francis X. McDonald, USMS, President of Massachusetts Maritime Academy
Rear Admiral Francis X. McDonald, USMS, is the President of the Massachusetts Maritime Academy, one of six state maritime academies in the country.  Founded in 1891, the Academy has been training business leaders, ship captains, engineers, and professional officers in the 19th, 20th, and now the 21st century.  Offering seven undergraduate and three graduate majors, the Academy is one of two "special mission" public universities in the Commonwealth of Massachusetts.
Upon graduation from the Academy in 1985, McDonald pursued an engineering career and earned a Master of Science in Management from Rensselaer Polytechnic Institute.  He returned to his alma mater in 1995 to serve as Director of Cooperative Education, a role in which he developed and implemented the cooperative education program and dramatically increased placement rates for undergraduate interns and graduating seniors.  Appointed as Dean of Enrollment Management in 1999, he led the rebranding of the Academy which resulted in a dramatic increase in numbers and diversity of incoming freshmen.  He has since served as Vice President for Operations, heading up a major campus building expansion, and as Executive Vice President.  President McDonald holds a Doctor of Law and Policy from Northeastern University and has served as an adjunct professor in the Academy's emergency management graduate program.  He assumed the role of President in August 2015 following unanimous votes of the MMA Board of Trustees and the Massachusetts Board of Higher Education, with the rank of Rear Admiral conferred by the U.S. Maritime Administrator. President McDonald is active in or has served on several community and professional organizations including the Governor's STEM Advisory Council, Cape Cod Canal Region Chamber of Commerce, Barnstable School Committee, Sturgis Charter School, Cape Cod Collaborative, and the Marine Society at Salem.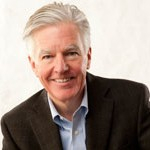 President Marty Meehan, The University of Massachusetts
Marty Meehan, the 27th president of the University of Massachusetts, is the first undergraduate alumnus to lead the system.  He was named to the presidency after eight successful years as chancellor of the University of Massachusetts Lowell, where he propelled that institution forward by every important measure of higher education. During his tenure, UMass Lowell achieved record growth in enrollment, student retention and funding for research and scholarships. The campus underwent a stunning physical transformation with new academic buildings and residence halls, upgraded academic and research facilities, and enhanced student activity spaces.Meehan represented the 5th Congressional District of Massachusetts in the U.S. House of Representatives from 1993 to 2007, where he served on the House Armed Services and Judiciary committees. Widely respected as a reformer, he established a national reputation for his legislative leadership in transforming campaign finance laws and protecting the public from the health risks of tobacco use. Previously, he served as Massachusetts deputy secretary of state for securities and corporations and he was the first assistant district attorney of Middlesex County.
Meehan graduated cum laude from UMass Lowell in 1978 with a degree in education and political science. He earned a master's degree in public administration from Suffolk University in 1981 and a juris doctor from Suffolk University Law School in 1986. He holds honorary degrees from Suffolk University, Green Mountain College in Vermont and Shenkar College of Engineering & Design in Israel.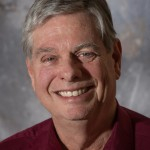 Terry Moran, Executive Director, Massachusetts YouthBuild Coalition
Terry Moran has served as the Executive Director of the Massachusetts YouthBuild Coalition since 2011, overseeing the work of the eleven YouthBuild programs in the Commonwealth. Moran began his professional career as a public-school teacher and administrator, before moving on to a career in the field of commercial and residential construction as a union carpenter and general contractor.  Feeling the need to get back to work with young people, Terry discovered YouthBuild in 1994 as the first Director of YouthBuild New Bedford which combined the skills learned from his previous careers.  During that time, he co-founded the Massachusetts YouthBuild Coalition and became a Board member of the Massachusetts Workforce Alliance, serving as the President and Treasurer of that organization.  He moved on to work at the national level as the Director of State Policy Development at YouthBuild USA, until seeing a need to expand YouthBuild in Massachusetts.  He both developed and directed a new YouthBuild program in Fall River.  In 2010, Terry was named the National Director of the Year by YouthBuild USA.    He has also worked extensively for non-profit organizations, providing training and grant writing services.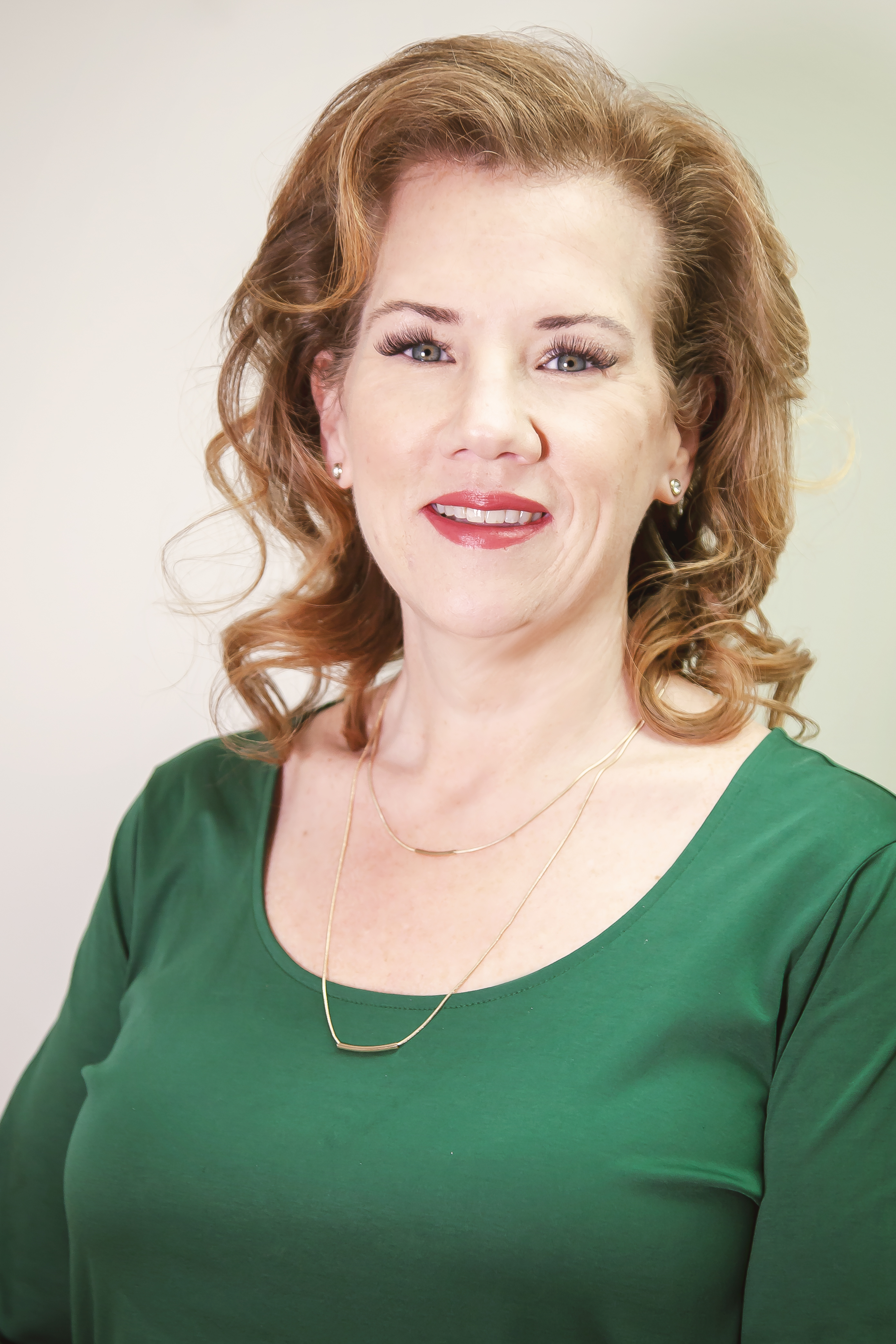 Lisa Theriault, Manager of Business Development at IBEW Local 103 / National Electrical Contractors Association
Lisa Theriault has been in the electrical industry for over 20 years. She joined the International Brotherhood of Electrical Workers (IBEW Local 103) and the National Electrical Contractors Association (NECA) as the Business Development Manager 8 years ago. Lisa has mainly concentrated on clean energy, renewables, and legislative issues in the electrical industry and has been responsible for forming partnerships with industry professionals while growing market share. Lisa has served on the Board of State Examiners of Electricians and the Massachusetts Net Metering and Solar Task Force. She has a Bachelor of Science in Communications from Suffolk University and lives in Franklin with her husband.