Through our 2030 Fund, MassCEC invests at the earliest stages of company development across the climatetech landscape. With a focus on tough tech and underserved sectors, MassCEC investments aim to advance clean technology, fill funding gaps, create green jobs, and leverage private capital throughout the Commonwealth.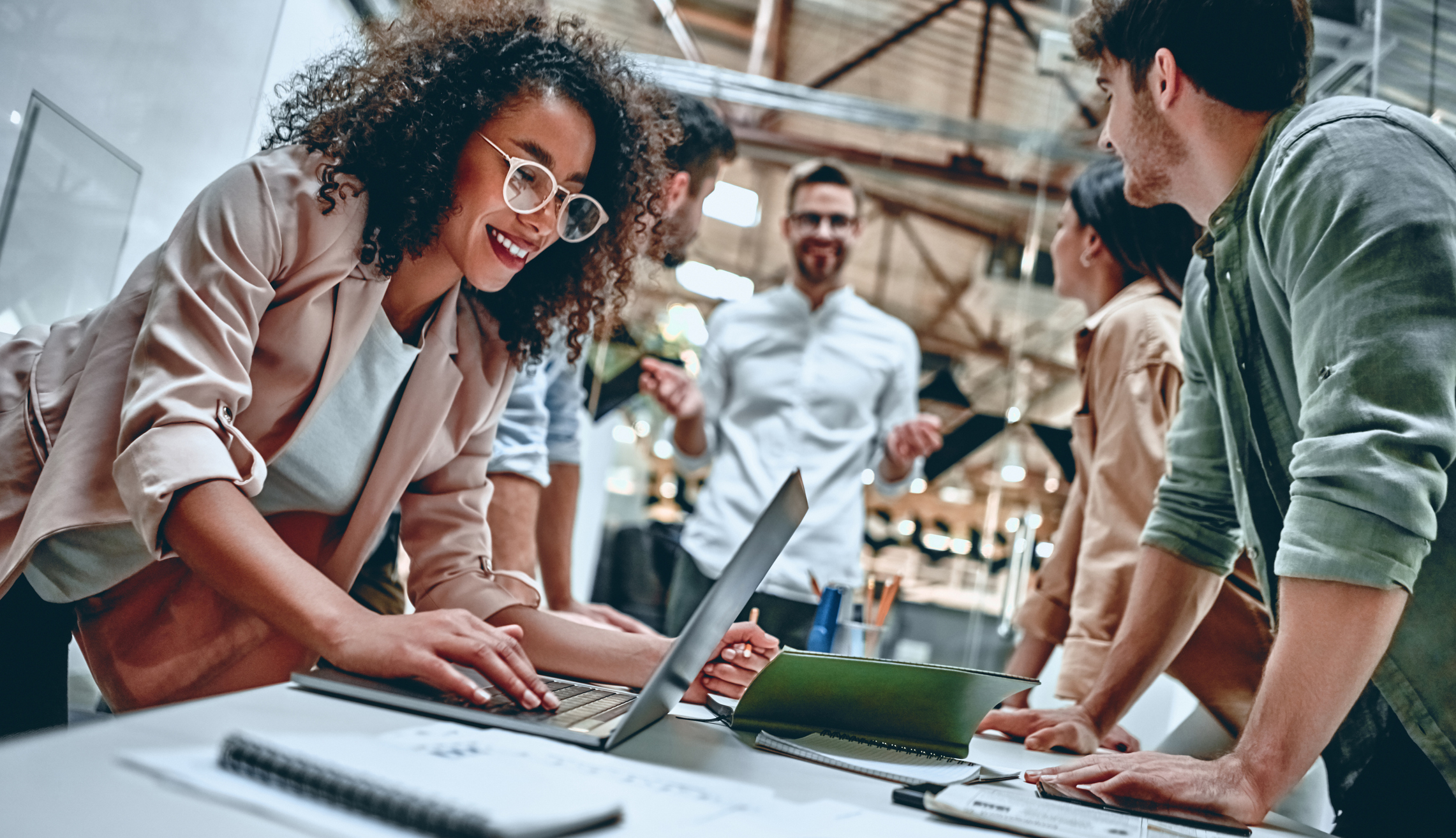 2030 Fund
MassCEC makes direct equity and venture debt investments in Massachusetts-based clean energy companies.
Investment Goals

Reduce Greenhouse Gas Emissions
Support start-ups and technologies that have the greatest potential to reduce GHG emissions
Advance Clean Energy Technology
Support progression of cleantech in clean energy generation, net zero grid, transportation, buildings, and other decarbonization technologies
Reduce Ratepayer Energy Costs
Support technologies that economically produce clean energy -- reducing costs and volatility
Create Jobs in Massachusetts
Invest in companies that will support and create economic activity and quality green jobs in the Commonwealth as they expand
Attract External Capital to Cleantech
Leverage outside capital to support clean technologies, projects, and companies through all stages of growth, from both private and public sources
Fill Funding Gaps
Serve as a funding source, especially in areas that are not currently well served by the market
Generate Financial Returns
Balance both financial and programmatic risk and reward, re-investing returns to further support the clean energy industry
A Continuum of Support
Alongside the 2030 Fund, MassCEC's Technology to Market programs offer non-dilutive grants and support for Massachusetts-based researchers and companies along the entire technology readiness spectrum.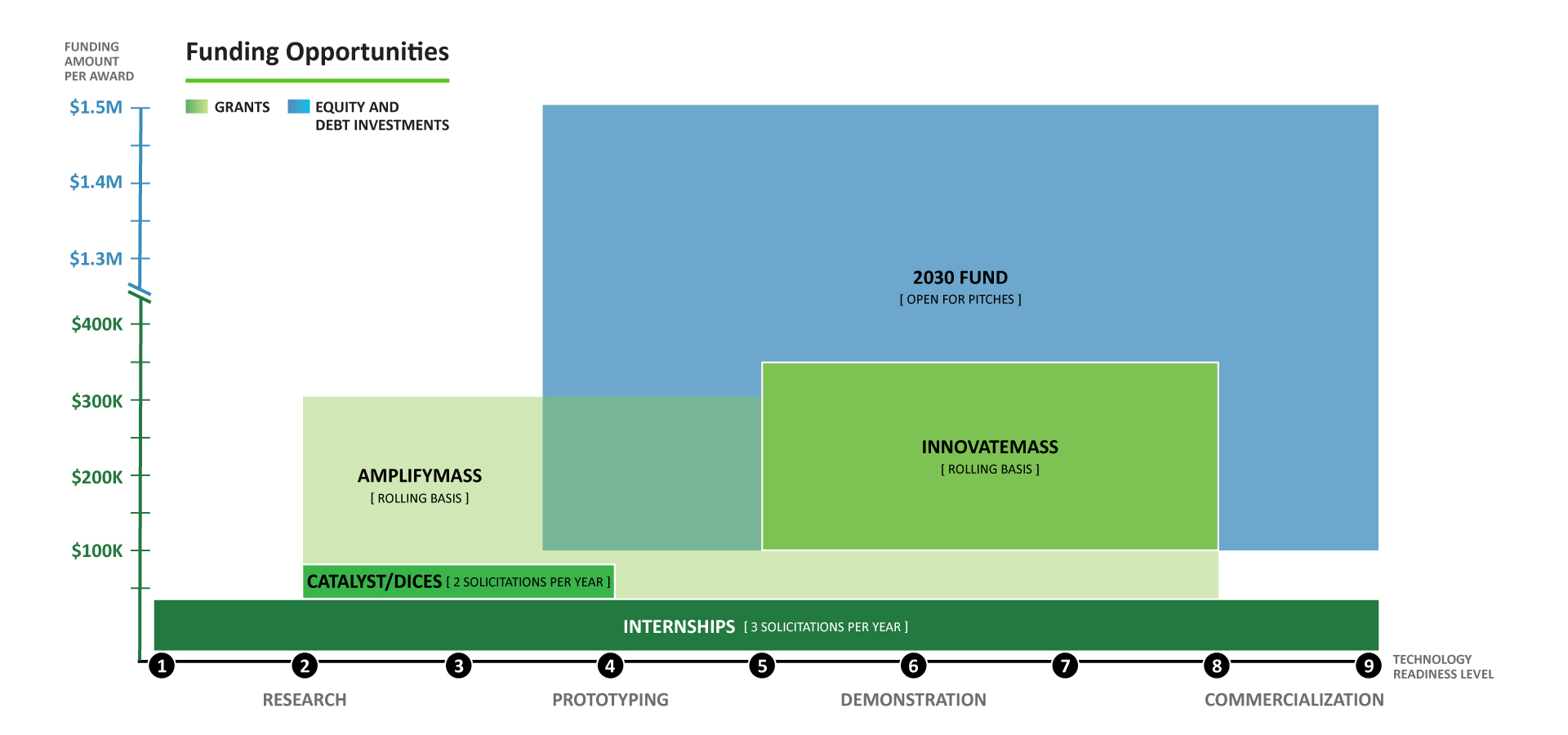 MassCEC's Investments Make an Impact
$17M+
Invested in 38 Companies
$1.3B+
 Leveraged External Capital
Additional Funding Opportunities