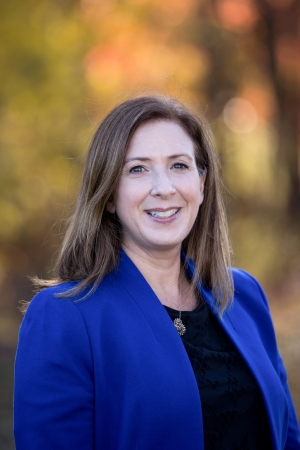 As Chief Executive Officer of the Massachusetts Clean Energy Center, Jennifer Daloisio leads MassCEC's efforts to build a robust, internationally competitive clean energy economy in Massachusetts, and to achieve the Commonwealth's ambitious climate goals.
Jennifer brings over 25 years of experience working with energy and clean energy companies at various stages and with a wide array of innovative technologies. In addition to her role as CEO, Jennifer serves on the Board of Directors of Greentown Labs and the Northeast Clean Energy Council Institute and was appointed to the Massachusetts STEM Advisory Council.
Jennifer first joined the Massachusetts Clean Energy Center as Chief Financial Officer and Treasurer in November 2014. In that role she led finance, information technology, human resources and operations for the organization.
Prior to joining MassCEC, Jennifer practiced public accounting for 18 years at Deloitte. During her time at Deloitte, Jennifer served clients ranging in size from start-ups to multi-nationals in a variety of industries, including energy, retail, and manufacturing.
Jennifer is a Certified Public Accountant and graduated from the University of New Hampshire with a bachelor's degree in Business Administration.