Current college students and recent graduates can participate in MassCEC's award-winning Clean Energy Internship Program.
Paid internships at clean energy companies are offered year-round and are the quickest and easiest way to get your foot in the door of this rapidly growing industry.
About the Clean Energy Internship Program
The Massachusetts Clean Energy Internship Program helps prepare the next generation of clean energy workers by funding internships for college students and recent graduates at Massachusetts clean energy and water innovation companies. As an intern, you'll gain valuable experience and have opportunities to network within the clean energy sector.
You can get matched with an employer for a MassCEC-sponsored internship by creating an intern profile on our online Workforce Portal. You'll then have access to view internship postings and potential employers will have the opportunity to review your qualifications and invite you to an interview. Our internship program runs all year, with Spring, Summer, and Fall sessions. Different types of internship opportunities are available for all educational backgrounds.
Get more information on Eligibility, Program Schedule, or How to Participate in the sections below, or skip to the online Workforce Portal now.
Not a student?  Employers can learn about participating here: 
Who's Eligible
To participate in the Clean Energy Internship Program, a student must:
Be a Massachusetts resident with proof of residency, OR

Attend a college, university, or training program located in Massachusetts
In addition, eligible students must meet one of the following: 
Students must have completed at least their freshman year of college (24 credits) the semester before the internship, or have graduated within the past year.

Students who attend or attended a community college (or 2

‐

year Associate program) must have completed at least 24 credits.

Graduate students must be currently enrolled in their program or have completed it within the last year.

If a student has attended a training program, that program must have been completed within the last year.
Students who are not eligible:
Law 

School students or

PhD

candidates

Students who have been previously enrolled or matriculated in a

PhD

or

EdD

program
Program Schedule
The Clean Energy Internship program offers three sessions per year: Spring (January - May), Summer (June - August) and Fall (September - December).
Students may submit their intern applications at any time and update them whenever appropriate.
The Spring 2023 session is now closed. Enrollment for the Summer 2023 session will begin mid-February. 
Spring 2023 Session

| Key Date | Timing |
| --- | --- |
| Employer-Intern matching begins | November 9, 2022 |
| Spring 2023 Session starts | January 1, 2023 |
| Deadline for Employers to send signed offer letters to MassCEC | February 1, 2023 |
| Spring 2023 Session ends | May 14, 2023 |
How to Participate
Create a new online account in the MassCEC Workforce Portal, then submit an intern application, answer all required questions and upload required documentation. After submitting an intern application, your profile can be viewed by participating employers. You will also have access to view internship positions posted by our participating employers.  
Respond to any employer communications you receive and reach out to clean energy employers for whom you are interested in working. An employer may contact you for a phone or in-person interview. 
If an employer wishes to hire you for the session, they will request an eligibility check on your intern profile. After MassCEC confirms your eligibility, the employer will send you an offer letter to sign. You must return your signed offer letter to your employer, who will then submit it to MassCEC. 
Fill out the student survey. MassCEC will provide you with a link to the student survey before the conclusion of the session. The information submitted on this survey is anonymous, and we do not ask for any identifying information. 
Tips for Success
Ensure the information in your submitted application is accurate and up to date.

Apply as soon as possible to increase your chances of being matched. There is no formal deadline for applications.

Enjoy your internship! 

Be sure to take advantage of this opportunity to learn valuable skills on the job and network with others in the industry.
Who is NOT eligible for this program?

MassCEC does not fund existing interns who have been on the Host Employer's payroll for greater than six weeks prior to the session's start date within the current calendar year   

Law School students, PhD candidates, or students who have been previously enrolled or matriculated in a PhD or EdD program, are not eligible to participate in the program. 

Host Employers may not hire the same intern(s) for sequential sessions. You will not be able to participate in this program with the same Host Employer for two sessions in a row. 

Current or previously terminated non-internship employees of the Host Employer are ineligible to participate in the Program for that Host Employer.  
Can I work for a relative?

Interns cannot be the spouse, child, grandchild, sibling, niece, nephew, or spouse of a child, grandchild, sibling, niece, or nephew of the president, CEO, or other senior executive member of the Host Employer, or of any other employee of Host Employer who may have hiring authority on behalf of the Host Employer. 
How do I increase my chances of being selected for an internship?

While hiring decisions rest solely with employers, proactive and detail-oriented students overwhelmingly end up being the ones to receive internships through the Program. It is suggested that you  

Ensure the information you submit in your application is accurate and up to date. 

Respond quickly to any communication received from interested employers or MassCEC staff. 

Reach out to clean energy employers in your area to let them know about the internship program and express your interest in interning for them over a session. 
What paperwork is required for a student to participate?

Interns who attend(ed) a Massachusetts college or university will be required to submit documentation that verifies enrollment and residency. Interns who attend(ed) out‐of‐state institutions must submit documents proving Massachusetts residency. Employers may require further documentation. 
What is the intern stipend and how will interns be paid?

Interns will be hired and paid directly by the Host Employer. The pay rate should be established prior to accepting the internship offer.  Host Employers may pay an intern more than the subsidy rate of $18 per hour. Employers are not allowed to pay an intern less than $15 per hour. Please be sure you are aware of and agree to the terms of the internship before starting any work. 
Internship Program Employer Map
Since its inception in 2011, the Massachusetts Clean Energy Internship Program has placed over 5,000 students and recent graduates at more than 600 clean energy companies across the Commonwealth. Over 900 of those interns have received full-time job opportunities at their host companies. This map shows the employers who have participated in the program to date.  Zoom in and click the green dots for employer details.
Clean Energy Internship Success Stories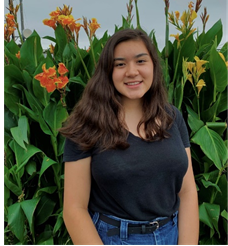 MassCEC has supported over 5,000 student internships at more than 600 clean energy companies.  Read what some of these interns had to say about their experiences or watch a short video with employer and intern feedback!
Additional Resources for Students
Vocational and Technical high school students -- this is the program for you!  Get a paid internship during the school year.
Looking for a full- or part-time job in the clean energy sector? Clean energy employers from across the state regularly post non-internship positions with us and are looking for candidates just like you to fill these crucial roles.
Submit your details into our resume database today and have clean energy employers reach out to you for their open positions.