Image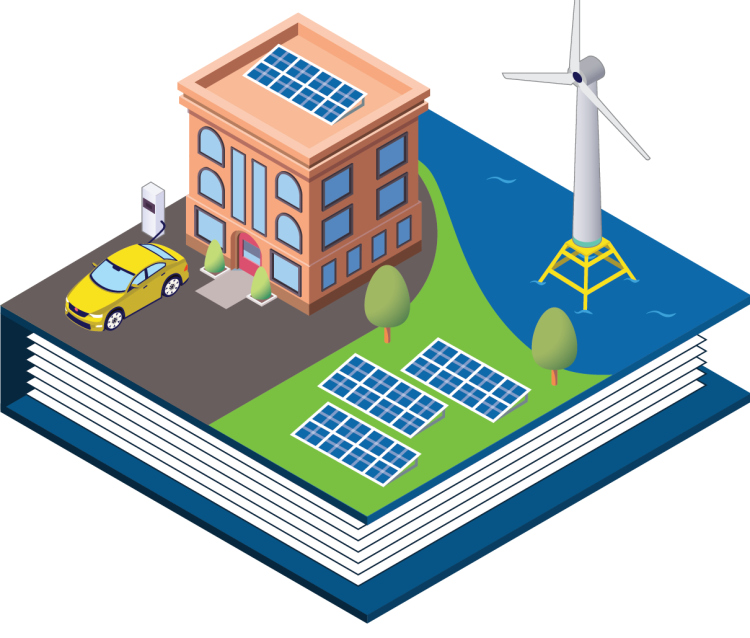 Throughout the summer of 2021, MassCEC ran a highly successful outreach and engagement pilot program that was an expansion of the Clean Energy Internship Program. This pilot program was targeted at diversifying the clean energy job sector and expanding career pathways for students of color. For more information on logistics and results of the program, please read this post by my colleague Jessica Slavin.  
I had the pleasure of interviewing three students who participated in the pilot this summer regarding their work with three clean energy companies. While all three students had very different areas of expertise, as seen by their different majors, each was was able to gain valuable work experience through their summer internships that also helped them refine their professional interests and career goals. I'll let these incredible students speak for themselves about the internship, what they learned, and where they are headed next.
Natalia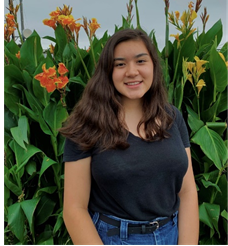 Institution: Northeastern University  
Graduating: 2023 
Major: International Affairs and Environmental Studies 
Internship Company: Haycon LLC, a construction company that builds residential and commercial "passive house" developments across Boston, expanding efficiency for new buildings.  
Internship Role: Product Management Support 
Overview: Natalia worked at a construction and green buildings company over the summer. Although she worked remotely, she was exposed to many insights into the retrofit side of construction, while pursuing administrative and research projects. 
Rosie: What was the focus of your internship this summer? 
Natalia: "The focus was construction for building residential housing around Boston. All the buildings are designed in ways that help tenants use less energy and the buildings are more sustainable. My role was non-engineering… [but] I was able to visit the construction site and see the process. My manager explained the different aspects of engineering, so I felt included and educated about our company's goals."  
R: What did the internship teach you about the clean energy industry?  
N: "In classes, I learned a lot about the big projects in the world, whereas the small, local aspect of the construction company was inspiring. The transition to green energy to the Boston area was so much more local."  
R: What skills were you able to further develop during the internship? 
N: "Because this was one of the first work experiences I've had in the field, it taught me how am I supposed to behave in the workplace. Particularly, staying on top of all the tasks you're given while working from home. Working from home proves unique workplace challenges like communicating with supervisors and being proactive."  
R: What's next for you? 
N: "Right now, I'm on co-op [a Northeastern semester-long work program] working another job at a sustainably-oriented organization. Next semester, I'm actually planning on studying abroad in Italy to learn about food sustainability and ecosystems in the Mediterranean!"  
R: Is there anything else you'd like to mention? 
N: "I just want to thank MassCEC again. This opportunity was amazing, and I am really grateful for the flexibility and options with the internship. I got to learn so many new things." 
Kaetu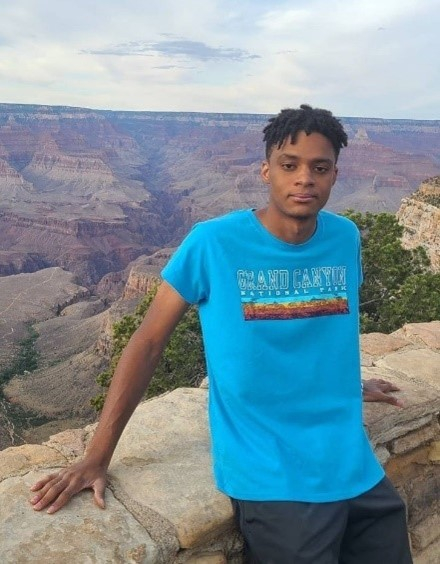 Institution: Amherst College  
Major: Geology 
Graduating: 2023 
Internship Company: Building Envelope Materials, a company that insulates buildings with innovative slow-expanding insulation technology.  
Internship Role: Energy Efficiency Supervisor 
Overview: Kaetu worked in person at the insulation and buildings company. Due to the impacts of Covid-19, Kaetu's experience was limited to around six weeks at the end of the summer. His internship allowed for valuable, hands-on learning as he worked as part of a team to insulate an affordable housing complex in Boston. 
Rosie: What was the focus of your internship this summer? 
Kaetu: "It was mainly insulation with a focus on sustainability. It was supposed to be different from other methods [on the market]." When speaking about his supervisor's goals, Kaetu stated, "His goals were basically to make buildings more efficient."  
R: Can you list some interesting projects you worked on? 
K: "I started injecting the foam into the walls my final couple weeks... The first few weeks we were preparing to inject, so we would mark up the walls where the studs and cavities were. The cavities are where you can inject the foam. I liked the last week a lot because we were very fast." Kaetu explained that they were able to move through rooms of the house very quickly once the walls had been marked up. 
R: What skills did you learn through this summer internship? 
K: "Well, I gained a lot of very practical skills. I can say I'm better with drills and work tools. But more generally, I think I'm better at working with a team. I thought I wasn't very good at working with a team but I actually am. It just takes very good communication and a good work environment. I think you can also gain knowledge of people's goals. A lot of these employers have goals for their companies, and it helps with the broader context of the industry and what you want to do and who you want to work for." 
R: What did you learn about the clean energy industry during your time at this internship? 
K: [I learned] there's a great variety of things you can do. [This internship] gives you options to start from a lot of places. If you have experience, you [can be matched] with the right internship. There are also lots of opportunities for people just getting started. I know a lot of people from different countries who were interested in getting into the industry. Different skill levels and interests were met." 
R: What's next for you? 
K: "Right now, I'm just trying to make it through school!" Kaetu jokes. "At the same time, I'm really hoping I can get the Hollings scholarship. It's offered by the NOAA. It's basically like a MassCEC style internship, but it's more research based, I think. I'm a geology major and I have no idea what I want to do, but it would be great to have this experience."  
R: Is there anything else you'd like to say about the program? 
K: I think there are lots of misconceptions [about the industry]. People think you need a master's degree to even get started. This program helps young people get involved sooner. I also know that [MassCEC] is also expanding to reach areas with less resources, so I know that will be helpful to get people involved." He continued, "I wish I did it my whole summer! I met Doug (my boss) in July, but Covid continued to delay things. If it wasn't for Covid, I think I would have done it all summer." He mentioned that the community aspect of the internship was very valuable. "We would go out to lunch together and joke around. It was great to have a supportive group. I actually called one of my colleagues from the program the other day and it was great to catch up. Having mentors in the field is amazing." 
Jordyn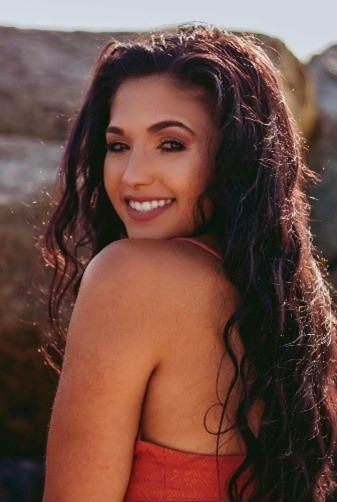 Institution: Merrimack College   
Graduating: 2023 
Major: Marketing 
Internship Company: NEEECO LLC, a company that sells energy efficient technologies like mini-split heat pumps and tempered windows, and offers energy audits to customers looking to transfer from fossil fuels to more energy efficient options.  
Internship Role: Marketing 
Overview: While working a hybrid online/in-person schedule at NEEECO, Jordyn worked with the marketing team to help develop advertisements to raise awareness about the clean energy services offered by her company.  
Rosie: What was the focus of your summer internship? 
Jordyn: "I was working at NEECO with the entirety of my work being in the marketing department."  
R: What was your favorite project? 
J: "I was doing outreach with customers and scheduling appointments. I was also doing partnerships with canvassers getting them set up. I worked with a digital designer on an advertisement. I think that was my favorite project. I had the opportunity to help design a new advertisement for NEEECO. [B]uilding my communications skills and designing the ad [was a great experience].  
R: What did this internship teach you about the clean energy industry? 
J: "It taught me a lot, I walked in knowing barely anything; I had minimal knowledge. It taught me how important it is that we're looking out for the environment and helping people save the planet."  
R: What's next for you? 
J: "I'm a marketing major with a minor in publication. I have my senior year left, but after this internship I applied to marketing jobs, and I landed a job in my field! I've been with them for two months now [working while finishing school], I'm doing marketing and sales and hopefully staying with them."  
R: Do you have anything else you'd like us to know? 
J: "The internship was something that I was recommended to by a professor. So, [MassCEC should continue to] reach out to colleges. And having contacts in schools is very important. I went into this unsure of what I wanted to do, which is always a tough spot. Now after this experience, [marketing] is something I know I want to do. After the internship was over, I was debating a minor and reached out to [my boss] to ask him what he thought; it was so helpful to have a patient and knowledgeable mentor on my side."