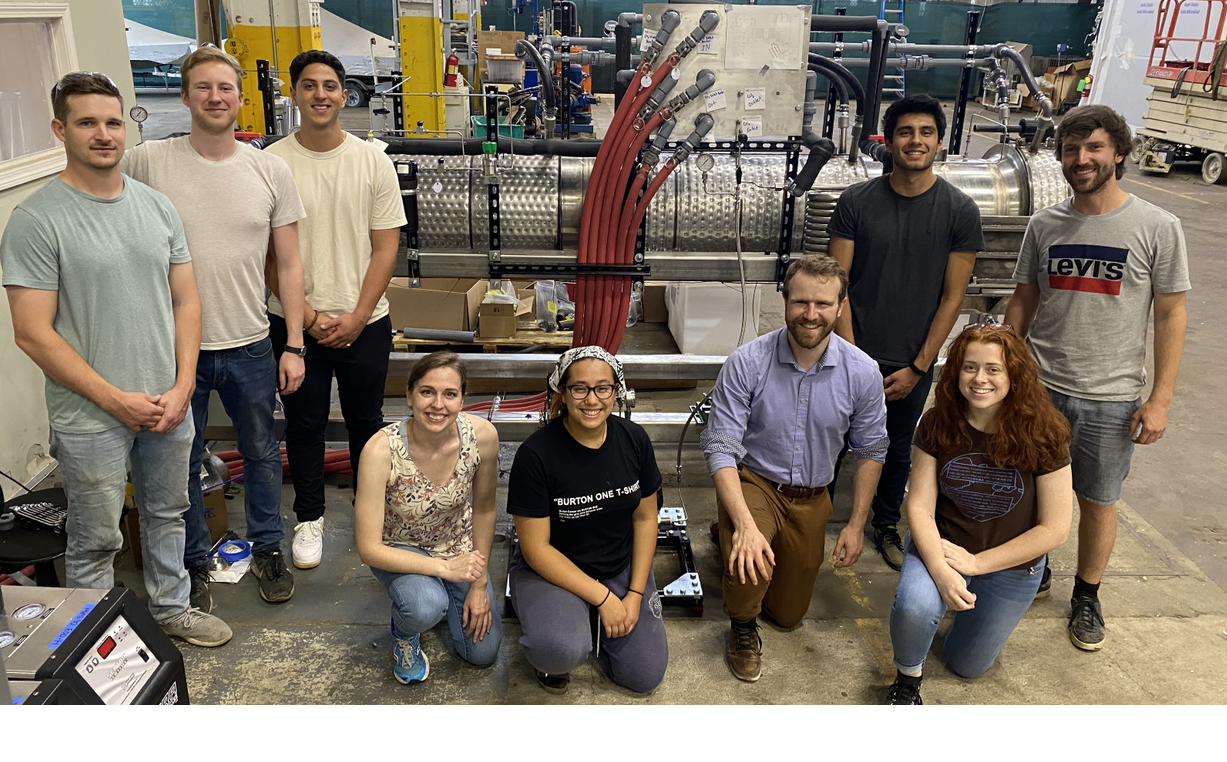 The Challenge: Bridging the Funding Gap
To support companies facing the so-called "commercialization valley of death," a widely-recognized funding gap that exists between early-stage support offered by angel investors and later-stage support historically provided by venture capital and strategic investors.
About
The InnovateMass program provides up to $250,000 in grant funding and technical support to applicant teams deploying new clean energy technologies or innovative combinations of existing technologies with a strong potential for commercialization. Successful applicants will propose projects that address important energy challenges within our four focus areas, help to grow the state's clean energy economy, and contribute to Massachusetts' continued clean energy leadership.
Funding Schedule
InnovateMass is a rolling funding program that operates under a quarterly deadline schedule. The next upcoming deadline will be October 1, 2022. All applications are reviewed until program funding is exhausted.
| Process Step | Approximate Timing |
| --- | --- |
| Next application deadline | Oct 1, 2022 |
| Notification of finalist status | Within 6 weeks of deadline |
| Pitch coaching for finalists | 1.5 to 3 months from deadline |
| Finalists pitch | 2 to 4 months from deadline |
| Final award decisions | 3 to 6 months from deadline |
| Contracting concludes; projects begin | 5 to 8 months from deadline |
Who's Eligible
Eligible applicants include cleantech startup companies.
Projects must apply as an Applicant Team, which includes a "Lead Applicant" and one or more Demonstration Project Partner(s).
For full Program details, please refer to the InnovateMass Request For Proposals (RFP)
Apply
Application Process
This Program invites participation in a two-part application process:
Submit an application
If invited, pitch proposal to a panel of program judges
For full Program details, please refer to the InnovateMass RFP.
How do I know if my technology qualifies as cleantech under this program? 

For the purposes of this program, "Clean Energy Companies" are considered to be companies that have "...advanced and applied technologies that significantly reduce or eliminate the use of energy from non-renewable sources, including, but not limited to: energy efficiency; demand response; energy conservation and those technologies powered in whole or in part by the sun, wind, water, biomass, alcohol, wood, fuel cells, any renewable, non-depletable or recyclable fuel..." Definition based on enabling legislation for MassCEC, Chapter 23J, Section 1 of the General Laws of Massachusetts.
What qualifies as a Massachusetts-based company? 

Please refer to section IV. Eligibility of the RFP for complete eligibility requirements. To qualify as a Massachusetts-based company, the company must have a majority of its business operations in Massachusetts; whether that be an office, headquarters, incubator space, lab space, manufacturing, or sales and marketing. 
May entities submit more than one Application and be part of more than one Applicant Team? 

Yes, Applicants may submit multiple applications and participate in multiple Applicant Teams. 
How many letters of support does a typical applicant have? 

At least one letter from a committed Demonstration Partner is required. Applicants usually provide a total of 1 to 3 letters of support. These are typically from project partners, such as a manufacturing partner or investor.
What role does the third-party technical support from MassCEC play?

The InnovateMass Technical Assistant (TA) supports awardees through all phases of the project, from workplan development through the final report. They act as the day-to-day project managers representing MassCEC. MassCEC meets with the TA on a monthly basis to get a project status update on each awardee. 
If a company has won an InnovateMass grant previously, is it eligible to apply again? 

Please reach out to MassCEC to discuss eligibility if the company now has a new product, or a new application of an existing product, and there is a need to demonstrate again. Otherwise, it is unlikely that the company would be eligible for another InnovateMass grant. 
2021 InnovateMass Awardees
Image

Multiscale Systems

Road Demonstration of Vehicle Lightweighting with Mechanical Metamaterials Manufactured at Scale

Awarded $250,000 with $265,158 total cost share

Multiscale Systems is developing lightweight and high-strength panels for deployment in semi-trailers.
Image

Nth Cycle, Inc.

Li-ion Battery Recycling Pilot Demonstration 

Awarded $250,000 with $1,166,156 total cost share

Nth Cycle, Inc. will be demonstrating its electrochemical filtration technology for Li-ion battery black mass recycling.
Image

AeroShield Materials, Inc. 

Standardized Testing and Demonstration of Aerogel Insulated Glass Units for High-Performance Windows

Awarded $244,329 with $127,731 total cost share.
Additional Funding Opportunities
Application Deadline
Rolling
Award Potential
Investment up to $1,000,000
Application Deadline
Ongoing
Award Potential
$4,320/intern for Fall or Spring session; $8,640/intern for Summer session
Application Deadline
Fall Session: October 3, 2022