Image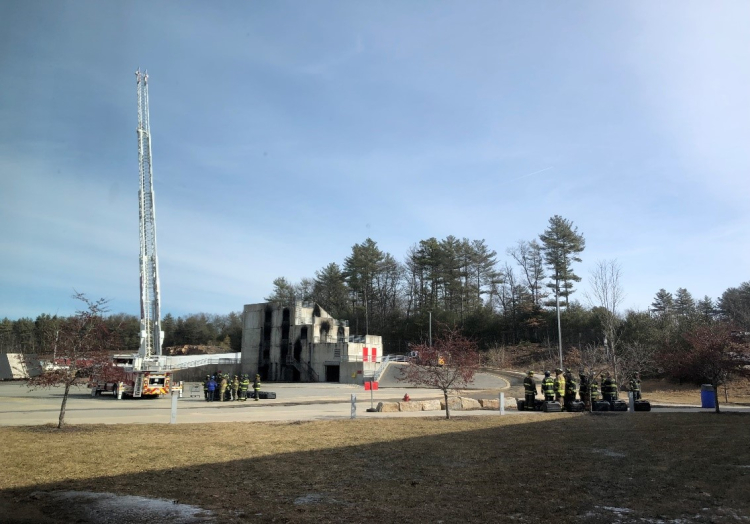 The National Fire Protection Association (NFPA) facilitated three energy storage fire safety trainings in February throughout the Commonwealth. The trainings, which occurred in Everett, Foxborough, and Stow, all sold out due to the growing interest in storage safety from Massachusetts firefighters. In total, over 110 firefighters from across 50 communities attended the three trainings. Attendees benefited by learning about various energy storage technologies, proper energy storage fire safety techniques, and sharing previous experiences with energy storage systems.
MassCEC sponsored the energy storage safety trainings to educate local fire departments and first responders on the increasing prevalence of storage technology in the region, particularly focusing on towns that are hosting projects under its Advancing Commonwealth Energy Storage (ACES) program. ACES aims to catalyze the Massachusetts market for increased commercialization and deployment of storage technologies. These projects, which are expected to be operational between 2018-2020, are often the first cases of energy storage within their surrounding communities.
The trainings concentrated on a broad range of technical content, including electrical theory, BESS system design, and battery chemistry types. The instructors particularly focused on identification of specific battery systems, such as Lithium Ion and Sodium Sulfur, and the most effective strategies with respect to their chemical composition. The trainings also covered emergency situations, including failure modes and hazards, system installation, pre-incident planning, and emergency response. Videos, slides, and a discussion of potential emergencies along with the steps necessary to treat each challenge were also included. Furthermore, the training provided a holistic understanding of industry codes and standards for battery storage systems. Since the majority of attendees were fire training officers, each of them was sent a student manual so they may properly train their respective departments.
Veteran firefighters, Matt Paiss and Paul Rogers taught the sessions. Fire Captain Matt Paiss is a 22-year veteran of the San Jose Fire Department and IAFF's primary representative to NFPA 70 (NEC) and NFPA 855 Energy Storage Systems standards. Paul Rogers is a former FDNY Hazmat Lieutenant (specializing in ESS), a USAR Hazmat Manager NYTF1, a USMC CBIRF Hazmat liaison, and currently an ESS safety consultant working with NYSERDA. MassCEC received overwhelmingly positive feedback on both the instructors as well as the safety training material with attendees stating they "would recommend [the instructors] to any agency - very well versed!" and that "this [training] should be presented to every member in the fire service."
NFPA and MassCEC will be holding a fourth and final training on April 22nd at the NFPA Headquarters in Quincy, MA for all firefighters and first responders who were unable to attend one the first three sessions. If you would like to receive updates and/or be added to the invitee list for the upcoming fourth training, please email grid@masscec.com.