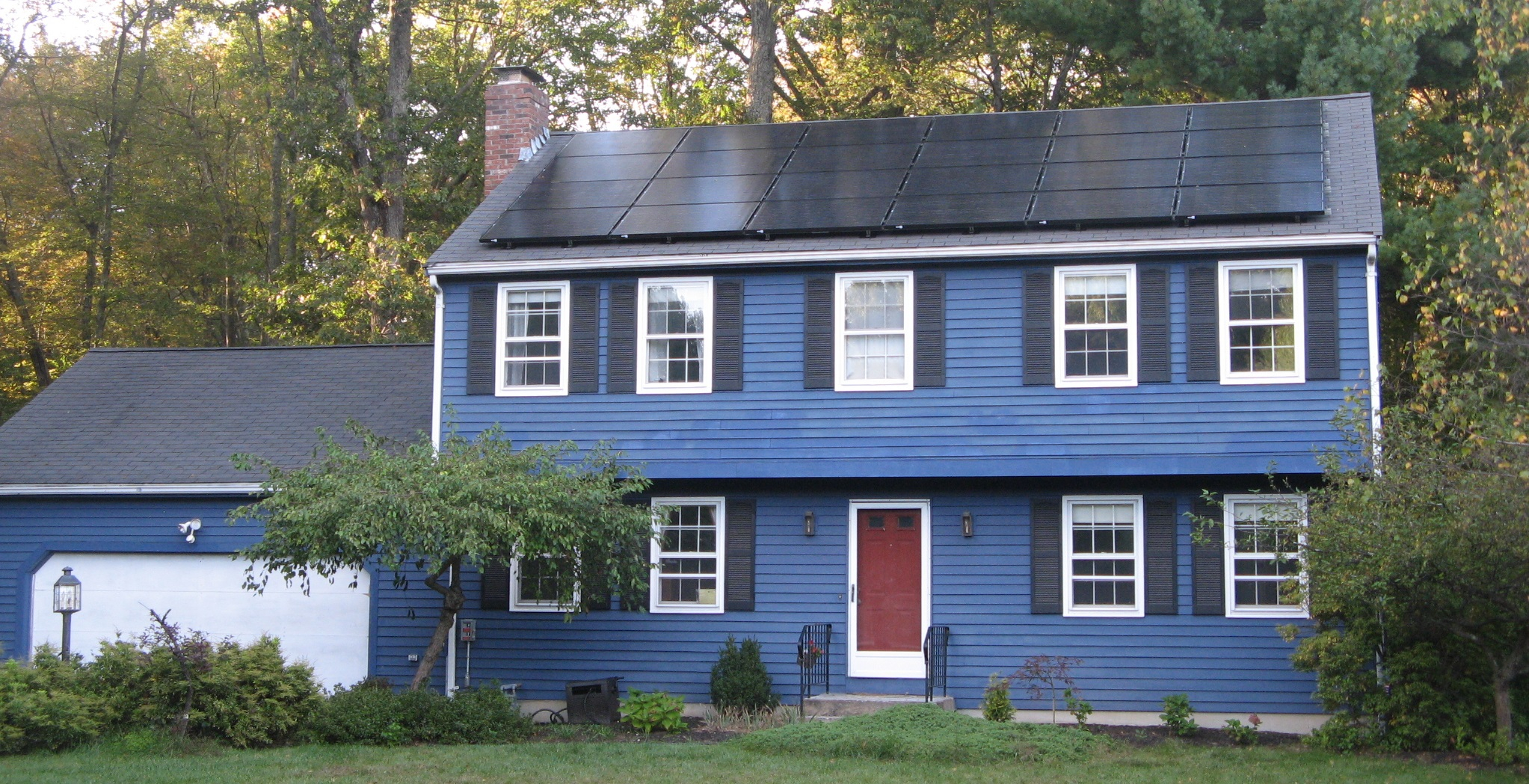 The Challenge: Increase Adoption of Small-Scale Solar Electricity
Lack of consumer education and trusted local advisors, coupled with high total costs for installation (due in part to installers' substantial marketing expenses), can limit residential and small-business adoption of solar PV and complementary technologies.  Could costs be reduced and interest increased via community-led education and marketing campaigns? 
About Solarize Massachusetts and Solarize Mass Plus
Solarize Massachusetts (Solarize Mass) offered communities the tools to run community grassroots marketing campaigns and competitive solicitation processes that aggregated homeowner buying power to lower installation prices for participants.  With a solicitation process facilitated by MassCEC, each participating community competitively selected a preferred solar photovoltaic ("PV") installation company to be a partner in the campaign. Participating homeowners and business owners could purchase the solar PV systems directly or, if offered, enter into lease or power purchase agreements with the installer.
Solarize Mass Plus built upon the success of Solarize Mass. It employed a similar strategy to incorporate complementary carbon-reducing technologies -- such as heat pumps, battery storage, electric vehicles, and solar hot water systems -- along with solar electricity.  MassCEC facilitated a competitive solicitation process in which the participating community selected both a solar installation company and a vendor for the "plus" technology or technologies.
Program Accomplishments
Solarize Mass resulted in almost 20,000 individuals expressing interest in pursuing solar electricity and other clean energy technology systems.  More than 3,700 residents and business owners in 85 communities signed contracts resulting in over 25.66 megawatts of contracted capacity.

The number of small-scale solar electricity projects doubled in almost every participating community.

The Solarize Mass Plus program resulted in the contracting of an additional 111 clean energy installations.
Program Area
Community Engagement
High Performance Buildings
Renewable Energy Generation
Program Duration
2011-2020
Activities Supported
Volunteer training
Marketing campaigns
Procurement of installers