Image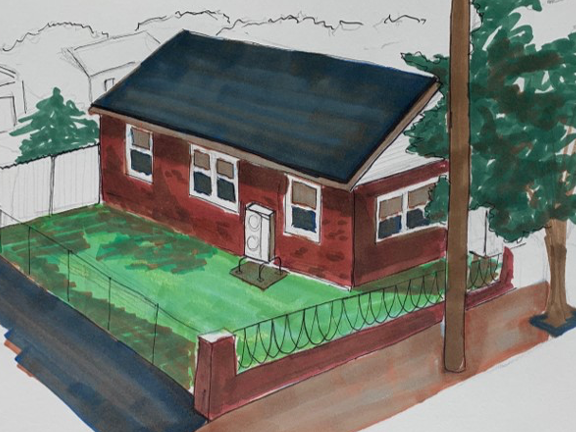 MassCEC is entering the final stretch of our whole-home air-source heat pump pilot. We are accepting new applications through December 18, 2020, although projects will have an additional six months (retrofits) to one year (new construction) to install the heat pump. If you are thinking about a whole-home air-source heat pump system, reach out if you have any questions about participating.
The pilot launched in May 2019, and so far we have awarded a total of $258,750 to 82 projects out of an available budget of $500,000. Of those 82 projects, 51 are existing building retrofits, 7 are gut rehab projects, and 24 are new construction. See our previous monthly blog updates for more information about the pilot.
For the August pilot update, I'd like to share two great resources about heat pump design and installation that I've come across recently, as well as a case study from our pilot.
Heat Pump Design & Installation Resources
I've come across two talks recently that share some of the most up to date thinking about heat pump design and installation.
The Green Architect's Lounge put out a podcast episode specifically about multi-head heat pump performance with guest Dana Fischer from Mitsubishi. If you're not a podcast person, the webpage also has a full transcript. In previous monthly blogs, I've talked about how multi-head heat pumps may be more likely to cycle (and thus operate less efficiently) than single-head heat pumps (see the October 2019 blog). This podcast delves deeper into that issue and offers solutions. Key takeaways for me are:
Multi-heads have the biggest sizing issues in very low-load homes.
Multi-head sizing issues are exacerbated in areas with really cold winters where there is a bigger difference between the coldest day and a typical winter day.
In order not to have excess cycling, it's important to size multi-head heat pumps to the load.
Solutions like mini-ducts can help ensure that the capacity isn't oversized for individual rooms.
Single-head heat pumps are a great solution if you have the outdoor space, and they don't necessarily cost more.
This is an evolving technology, so it will be interesting to see what multi-head equipment is capable of in a few years.
Passive House Massachusetts sponsored a two-part webinar on air-source heat pump system design and installation/operation. The installation webinar had some very concrete best practice recommendations. Peter Mancini, the General Operations Manager for Legacy Buildings and Consulting LLC shared the lessons he has learned from installing heat pumps. His top recommendations for installation quality:
The installer needs to use the right tools (i.e., torque wrench).
Pressure test the refrigerant piping! He recommends 72 hours at greater than or equal to 650 psi, which requires a special heat pump gauge.
Use high quality (new!) line sets.
Fully evacuate the lineset, at least down to 200 microns, although 50 microns is better.
Project of the Month: Medford Home with Ducted Heat Pump
Now that the pilot has been running for over a year, I'm going to start highlighting one project every month to understand what it's been like for customers to live with whole-home heat pump systems. The first home I want to feature is a 1450 square foot home located in Medford. The home was built in the 1940s. The homeowner installed a 12 kW solar PV system, and they've recently had blown in insulation installed in the attic. The heat pump installer, Net Zero Heating and Air Conditioning, calculated that the home's peak heat load is 32,581 btu/hr at 13°F. They installed a centrally ducted Mitsubishi PUZ-HA36NHA5 with a capacity of 38,000 btu/hr at 5°F to replace an old central air conditioning unit. The project cost $12,458 including some new duct insulation, although for the most part they were able to reuse the existing ductwork.
The project was installed on February 9th, 2020. Since then they have not needed the natural gas boiler (which was left in place), although there has not been extreme cold weather. The homeowner said that the system has met their expectations for heating and cooling, keeping them comfortable while they have been home a lot more than normal in recent months. The homeowner wanted to share that this system does increase electric bills, so savings-wise if you don't have solar, you might not save a lot of money. This is an important point to emphasize for natural gas heating customers thinking of transitioning to whole-home air-source heat pumps: at MassCEC we think there are lots of great reasons to make the switch (reducing greenhouse gas emissions and increased comfort), but at current gas and electricity pricing, we expect natural gas heating to be cheaper in most situations.