Image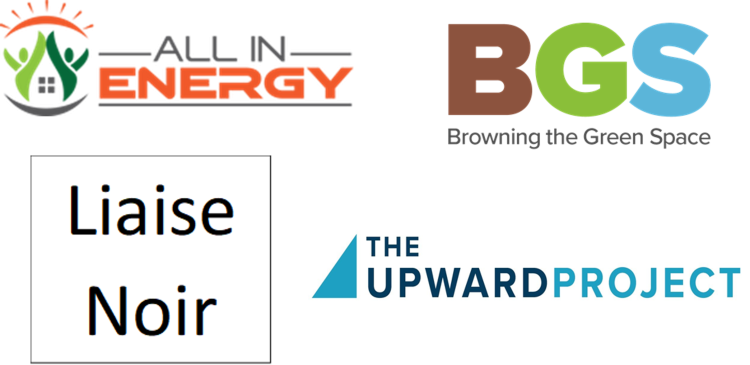 One of MassCEC's extraordinarily successful flagship programs is the Clean Energy Internship Program, which facilitates the placement of Massachusetts 4-year and 2-year college and certification program students into paid internships at clean energy companies. The program has placed upwards of 4,500 interns into internships since its inception in 2011. While staff have long sought to increase diversity in the program – for example, by encouraging interns and employers from Gateway Cities to participate -- increasing diversity in the program was a targeted priority for Summer 2021.  
Demographics of MA Clean Energy Workers Overall and in Internship Program

| | 2021 MA Clean Energy Industry Report - All Clean Energy Workers | Clean Energy Interns Placed, FY20 | Clean Energy Interns Placed, FY19 |
| --- | --- | --- | --- |
| Caucasian | 73.3% | 62.2% | 63.3% |
| Asian | 8.5% | 20.5% | 22.5% |
| Hispanic | 16.3% | 7.1% | 5.1% |
| Black | 7.9% | 2.2% | 4.1% |
| Other/ Two or More Races/ (Interns only) Chose Not to Say | 10.4% | 8.1% | 5.0% |
The Goal
To increase diversity within the Clean Energy Internship Program and Massachusetts' clean energy workforce more broadly, MassCEC launched a pilot program in the Summer of 2021 to
connect with students of color and encourage them to participate in the Summer 2021 session of the Internship Program, with additional funding for up to 60 interns
provide mentorship and career development opportunities for participating interns
use lessons learned from the Summer 2021 pilot to inform future MassCEC workforce programs
The Partners
The recruitment strategy to engage with and employ students of color in the internship program centered on partnering with four non-profit organizations to aid in student outreach and engagement, act as a matchmaker between interns and clean energy companies, provide mentorship opportunities to their cohort of interns, and offer a series of professional development webinars. The non-profits that participated in the pilot include All in Energy, Browning the Green Space, Liaise Noir, and the Upward Project.
The non-profits were key in the communications between companies, interns, and MassCEC. The main services they provided were outreach, recruitment, matchmaking, and support. This partnership between MassCEC and the non-profit partners paved the way for a significant increase in the number of interns of color participating in the pilot program.
Webinars
In addition to participating in a paid internship, interns participated in an online kick-off meeting, webinars to aid in their professional development, and an online celebration of the close of their internships at the end of the Summer. MassCEC and the non-profits encouraged the interns to attend as many of the webinars as they could. 
The webinars ranged over a variety of subjects. The initial kickoff event allowed interns to understand the expectations of their internships and connect with the other participating interns. Subsequent webinars included an environmental justice question-and-answer session as well as a clean energy career panel. There were also sessions on personal branding and preparing for phone interviews. 
The Results
Through this partnership, MassCEC matched 39 interns of color across 31 clean energy companies. The program saw participation from 41% female interns and 59% male interns. 
The chart below shows a breakout of intern participation in the pilot program by race/ethnicity.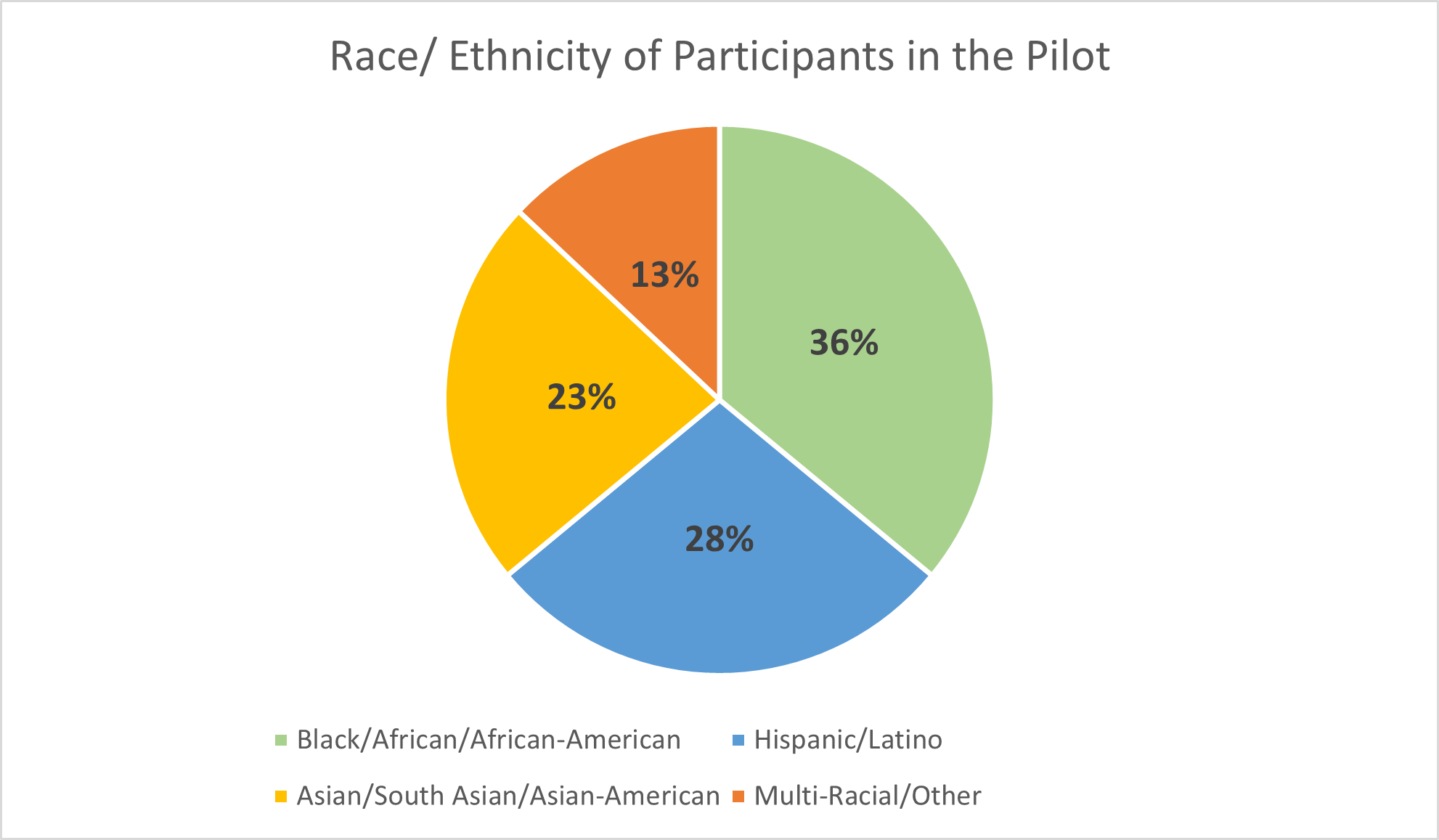 The chart indicates that interns self-identified as 36% Black, 28% Hispanic, 23% Asian, and 13% Multi-Racial or Other. The pilot program demonstrated that targeted outreach and engagement can be effective in increasing participation in the MassCEC internship program by students of color. 
Participating interns represented 25 educational institutions. Northeastern University had the the greatest number of participants from a four-year institution with six interns. Three student interns from Bunker Hill Community College participated in the pilot.
The immense success of this program culminated in the nomination of the four non-profits and MassCEC as a finalist for the Northeast Clean Energy Council (NECEC's) Green Tie Gala Partnership of the Year Award.  
Prior to their internships, many interns were unaware of clean energy as a potential career path. The pilot program was integral in making them aware of the clean energy industry, connecting them with employers seeking their skill sets, and providing opportunities for mentorship and professional development.  The participating interns spent the summer learning about this sector and enjoying new experiences. Some interns discovered a passion for the clean energy field. Below are several quotes from interns about their experiences: 
Without [the nonprofit] and MassCEC, I wouldn't have an opportunity like this. This summer opened new doors for me. Another company even reached out to me to recruit me for a job! – Grace K
I really liked the experience and hope to get a full-time job in the industry soon! – Luiz M
I loved the experience at [company], and it has given me a new interest to help my community! – Luis N 
It was awesome! I love my internship at [company]. Everyone is super nice; I am learning a ton and I love doing the work. I am so thankful with the program, and [the training provider] for helping me find this amazing opportunity. – Ashley L
Virtual internships are great!  – TaNoah P
Most interns reported getting a lot out of their summer internship experiences (read some longer intern interviews here), and a number are considering or are actively seeking full- or part-time positions in the clean energy industry. Eight of the pilot program interns were hired to continue working for the company where they interned. MassCEC plans to collaborate with the non-profits to run the program again in Summer 2022.