Image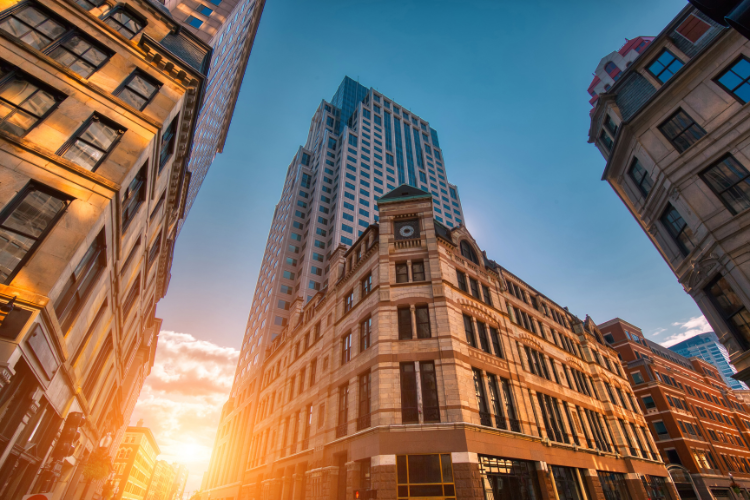 About BETA Commercial
The Massachusetts Clean Energy Center's (MassCEC) Building Electrification and Transformation Accelerator (BETA) Commercial Buildings Pilot is a program designed to develop a decarbonization process with the end goal of eliminating fossil fuels for commercial and multifamily buildings. The approach attempts to create feasible and replicable "all at once" retrofits and "over time" approaches that take advantage of natural equipment replacement cycles, meaning that the building will be electrified efficiently as fossil-fueled equipment needs replacing. MassCEC's $1,700,000 program aims to meet the State's 2050 and other interim targets to completely electrify commercial buildings across all of Massachusetts. Additionally, the BETA Commercial Pilot Program (BETA: Commercial) plans to develop case studies and publicly accessible resources that include analyses of the technical and financial gaps that could help policy makers develop appropriate clean energy policies.
The Benefits
Fully electrifying buildings can be beneficial for both residents and the environment, as cleaner electricity sources such as wind and solar are connected to the grid and displace fossil-fuel burning power plants, improving air quality. Removing fossil-fuel burning systems from buildings will also improve indoor air quality. The program was inspired by the challenge to promote a cleaner environment by reducing on-site fossil fuel combustion.
Our Partners
Most recently, the MassCEC team has awarded the BETA: Commercial lead technical consultant contract to environmental consulting company, Slipstream. Slipstream has assembled a team of leading experts from RMI, TSK Energy Solutions, SMMA, and RISE Group. The team's efforts will include developing a streamlined approach to developing electrification and decarbonization plans for buildings taking part in this program.
The Challenge Ahead
The substantial number and typological diversity of commercial and multifamily buildings in Massachusetts poses an interesting challenge for selecting participating buildings for BETA: Commercial. One goal of the program is to reach commercial buildings across a range of typologies, in the often overlooked small to medium size range, and in Environmental Justice communities or serving an Environmental Justice population. MassCEC has tasked Slipstream with creating a market summary that compiles building typologies in Massachusetts and provides recommendations for priorities to consider for an initial cohort of building assessments
Next Steps
Over the course of the next year, MassCEC and Slipstream will be working together to develop and implement this program. By July of 2024, the program should be completed with the first phase of the project which includes a market assessment, the selection of buildings for the first cohort, completed plans for the first cohort of buildings, and completed case studies.  
MassCEC will soon be issuing a solicitation for the first cohort of buildings to participate in BETA: Commercial this Fall. Members of this cohort will receive building decarbonization and electrification plans. Stay tuned for more information on how to apply for the BETA: Commercial this Fall!