Image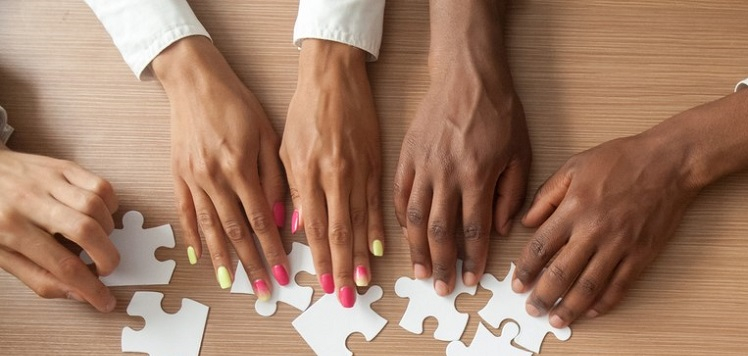 Latest Update
Edit as of 9/7/2023:
The Worcester HEART Partnership was launched in January 2022 by the Environmental and Climate Justice Committee of the Worcester Branch of the NAACP. On September 7th, 2023, the project team held a final event to share lessons learned and envision pathways forward for the thousands of triple deckers in our city. The final event at a downtown gallery included a poster display that presented a story outline covering topics such as the unequal impacts of climate change and how programs/policies can support equitable building decarbonization efforts in Worcester. Click HERE to see the original posters and click below to read more in-depth information on the poster topics. Read below to learn more about the Worcester HEART Partnership.
Última Actualización
Actualización a partir de 7/9/2023:
La Asociación de Worcester HEART se formó en el Enero de 2022 por el Concejo de Justicia Ambiental y Climática del Sucursal de Worcester del NAACP. En el 7 de Septiembre, 2023, el equipo del proyecto organizó un evento final a presentar lecciones aprendidas y imaginar vias hacia delante por los edificios de tres plantas en nuestra ciudad. El evento final en una galería en el centro de la ciudad incluyó una exhibición de carteles que presentaron una narrativa incluyendo temas como la distribución desigual de los impactos de cambio climático y cómo programas/políticas pueden apoyar esfuerzos a descarbonizar edificios en Worcester equitativamente. Haga clic AQUÍ a ver los carteles originales. A continuación en esta página web puedes leer mas sobre la Asociación de Worcester HEART.
Nosotros lamentamos que sólo una cantidad pequeña de contenido sobre las temas de los carteles esta disponible a personas que no hablan Ingles, pero esperamos a cambiar esto pronto.
Hablantes de Español pueden acceder el contenido siguiente en su idioma preferida:
El Plan por un Worcester Verde aborda varias problemas incluyendo energía limpia y asequible y edificios resilientes al clima. Un resumen del plan está disponible en Ingles | Español | Vietnamita.
sitios web del Centro de Energía Limpia de Massachusetts (MassCEC) y su programa Clean Energy Lives Here se pueden traducir a Español y sobre 50 idiomas adicionales usando un menú desplegable en la esquina inferior derecha (por MassCEC) y superior derecha (por Clean Energy Lives Here) de la pantalla. Los sitios web incluyes información sobre climatización, bombas de calor, comprando electricidad, desarollo de la fuerza laboral, y otras temas relacionadas a creando hogares mas ecológicos.
El sitio web de MassSave se puede traducir a Español y Portugués usando un menú desplegable en la esquina superior derecha de la pantalla. El sitio web incluye información sobre reembolsos, incentivos, entrenamientos, y contratistas de climatización.
El sitio web de LIHEAP (Programa de Asistencia Energética para Hogares de Bajos Ingresos) se puede traducir a Español y varias otras idiomas usando un menú desplegable en la esquina superior derecha de la pantalla.
El sitio web del Concejo de Acción Comunitaria en Worcester (WCAC) se puede traducir a Español y siete otras idiomas usando un menú desplegable en la esquina superior derecha de la pantalla.
La Oficina de Programas de Energía de Estado y Comunidad (SCEP) proporciona un resumen de las programas de energía en el estado (pagina web de SCEP en Español).
Worcester HEART Overview
The EmPower Massachusetts Program ("EmPower Mass") program team is excited and proud to see our awardees  make great strides in their projects to serve their communities. In our last project spotlight blog post, we took a deeper look into the Solar Technical Assistance Retrofit ("STAR") Phase II project, which offers technical support for affordable housing owners who want to install solar photovoltaics ("PV") on their housing portfolios. This project spotlight focuses on the Worcester Partnership for Healthy, Equitable, Affordable Retrofits, and Training ("Worcester HEART Partnership" or "Worcester HEART") and their work on stakeholder engagement,, workforce development, and triple decker retrofits using EmPower Mass's Innovation and Capacity Building grant. 
Worcester HEART was launched by the Climate & Environmental Justice (C&EJ) Committee of the Worcester NAACP (National Association for the Advancement of Colored People) in order to improve the health, safety, and energy efficiency of triple deckers owned by the Main South Community Development Corporation (MSCDC), recommend pathways to electrification, and support the development of a local workforce that is prepared to benefit from jobs created in a growing green home performance industry.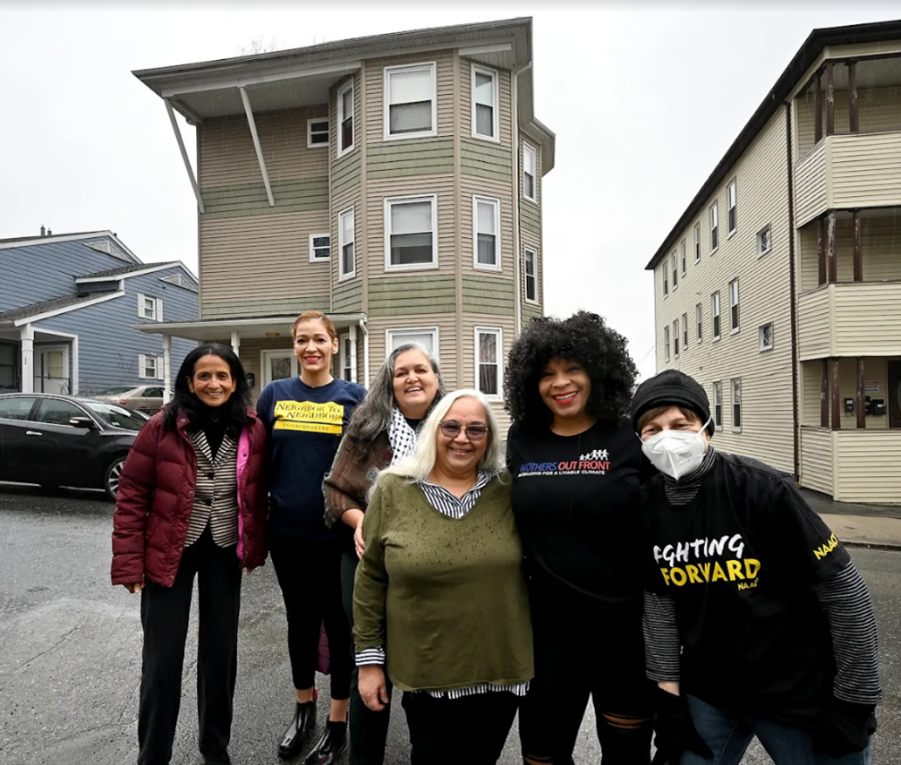 Project Team  
First, let's introduce you to the team.  Member organizations of Worcester HEART include: 
Building Retrofit Study, Workforce Development, and Stakeholder Engagement 
With the Innovation and Capacity Building Grant, which awards funding to explore new projects or programs and build community and organizational capacity, the project team aims to lay the groundwork for a model of triple decker retrofits with pathways to electrification, and to approach this challenge holistically, centering people who live in the buildings. Forty-six percent (46%) of people living in Worcester are renters (tenants), who historically have limited access to the programs and resources available to owners to make upgrades to their homes. Worcester HEART prioritizes the concerns of tenants such as permanent affordability, the cost of energy, linguistically accessible and culturally relevant materials and messaging, and access to the economic opportunities anticipated in a decarbonizing economy. To develop a holistic model of triple-decker retrofits, Worcester HEART is organized into three teams, working on three fronts: studying the six buildings for energy savings and decarbonization, assessing the workforce landscape, and engaging with tenants.
Progress to date
Retrofit Study Team:
SCI and MSCDC collected historical utility data for both power consumption and natural gas; SCI conducted in-home audits with members of the Tenant Engagement Team and completed energy modeling of the different properties based on building enclosure, mechanical systems, and lighting and appliances in apartment units and common areas. The report inventories 18 different energy conservation measures and includes costs and energy savings based on specified assumptions. Resonant Energy completed an analysis of solar potential on all 6 properties. The final report will integrate potential savings from solar energy as well as incentives and rebates. 
 
Workforce Development Team: 
The team met with policy experts and job training providers including MassHire, the Green Jobs Academy, and workforce development administrators at Quinsigamond Community College, to identify existing and possible training classes for occupations needed as building retrofits ramp up. The team summarized research on the emerging energy efficiency workforce landscape and disseminated it to potential partners. Both the Worcester Jobs Fund (Mass Hire) and the Green Jobs Academy attended a Worcester HEART outreach event and confirmed interest in collaborating on grants to prepare a local workforce for building retrofits. 
Tenant Engagement Team: 
In March 2022, the team organized and facilitated a Spanish and English virtual information session for interested tenants of the properties selected for the pilot to explain project activities and purpose and answer any questions. They developed bilingual outreach materials and designed the Worcester HEART logo. Team members conducted one-on-one conversations with interested tenants to further explain the project and invite deeper engagement with project activities. The tenants in one apartment participated in organizing a July block party with broader outreach to tenants and low-income homeowners. The facilitated, information-packed block party offered free food, music, and children's activities, Spanish language interpretation, and information on energy efficiency and housing support services as well as job and job training opportunities. The event was covered by Spectrum television. 
 
Worcester HEART was also featured by the Worcester Telegram & Gazette in a recent article  titled "Big Changes Could be in Store for Nearly 5,000 Three-Deckers in Worcester." This article highlights the important work of the Worcester HEART Partnership: Taking steps to move buildings away from fossil fuels and making them electric is important for the climate and the health and safety of people living in those buildings. The article noted that the city will use the results of the pilot to inform efforts to upgrade the thousands of triple deckers in Worcester. A follow-up article titled, "Job boost for low-income people in Worcester? Climate bill could do it," focuses on the potential economic benefits of the Massachusetts "Next Generation" climate bill to low-income communities and highlights the research of the Worcester HEART Partnership Workforce Development Team. The team consulted with  Phil Jordan, an expert on workforce development, who provided feedback and an analysis of the energy efficiency workforce development landscape. 
This feasibility study supported by the Innovation and Capacity Building grant will guide future grant applications to support the several goals of the partnership, including a retrofit implementation pilot based on selected energy conservation measures; workforce planning with partners, and a more robust outreach model employing members of BIPOC and immigrant communities. If the Worcester HEART coalition is able to implement the retrofit of these initial six triple deckers, the retrofits will offer health and safety benefits to the tenants of these buildings and provide a model for scaling to thousands more buildings in Worcester in order to meaningfully reduce greenhouse gas (GHG) emissions in the city, while providing health and economic development benefits.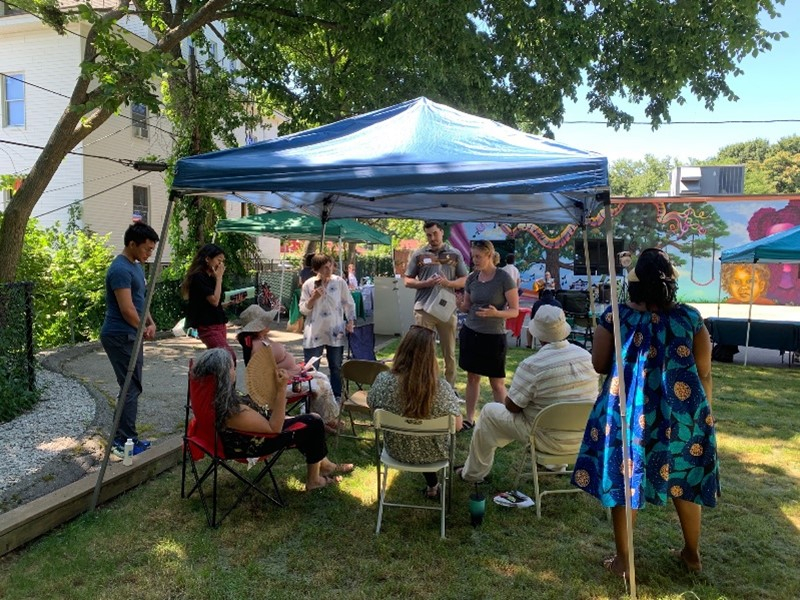 What's Next from EmPower  
What's coming next? Look out for our future posts to highlight the progress and experiences of more of our awardees and their projects. In particular, we hope to discuss the work and achievements of Housing Nantucket's Revolving Clean Energy Fund Model.  Do you have thoughts on what else you'd like to see MassCEC do with the EmPower Program? We encourage readers to contact our team with questions or suggestions or to be added to our EmPower email list. You can email us at empower@masscec.com.