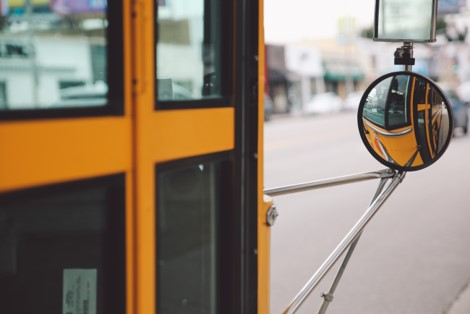 The Challenge: Reducing Barriers to Electrifying School Buses
Despite the health benefits of going electric, school districts face barriers to electrifying their school bus fleets. Along with additional costs to purchase buses and associated charging, there is a technical gap between diesel bus and electric bus operation. Electric bus deployment comes with a new set of challenges like finding the right place to put charging infrastructure, new maintenance protocols, and seeking out funding opportunities to put electric buses at price parity with diesel. Without additional funding and planning support, school districts – especially those with resource and budget constraints – are facing significant difficulties to electrifying.​
About ACT School Bus Fleet Advisory Services​
Through the ACT School Bus program, MassCEC intends to deploy electric school bus projects across Massachusetts and provide fleet electrification planning support to school districts. MassCEC is accepting applications for the positions of two technical consultants to assist with the program and address the gap in technical knowledge impeding school bus fleets from electrifying. The Fleet Advisory Services Technical Consultant will provide technical services to school districts and/or third-party school transportation providers including preparing grantees for future funding opportunities and developing feasibility designs, financial models, vehicle and charging station procurement plans, and educational materials.​ 
Program Duration
RFP Selection Underway
Program Timeline
ACT School Bus intends to have technical consultant applications open in July and select the consultants by September 2022. Selected consultants will assist school bus fleets when they are awarded in Fall 2022. 
PROCESS STEP

TIMING

RFP Released

July 27, 2022

Questions Due

August 15, 2022

August 17, 2022

Proposals Due

August 29, 2022@ 4:00 p.m. EDT

Selection Announcement

 

September 2022
Who's Eligible​
MassCEC seeks proposals from consultants or professionals with expertise in school bus fleet electrification planning, Massachusetts public school bus procurement processes, and third-party school bus operator relationship management.
An applicant or applicant team may consist of one or more individuals, sole proprietors, professional consultants, institutions or companies with multiple employees. MassCEC encourages potential applicants to form a team if necessary to provide all the requisite experience required for the Program or one or more of its primary scopes. Proposals must be submitted by a single lead Applicant and clearly identify relevant Applicant team sub-vendor(s) with whom to jointly respond to this RFP and the respective roles and experience. 
Apply
Application Process
To respond to this RFP, submit a completed proposal in electronic form (one PDF file) via email to CleanTransportation@masscec.com.
"ESB Deployment Technical Assistance Program" must appear in the e-mail subject line.
Submission packages must include:
Cover Page
Applicant's Signature and Acceptance Form
Proposal
Team Member Resumes 
Additional Funding Opportunities
Application Deadline
August 29, 2022 @ 4:00 p.m. EDT
Award Potential
No-cost services
Application Deadline
Rolling
Funding type
Consulting/Services
Grants
Application Deadline
November 7th, 2022 at 4:00 PM EST