Get our Clean Energy Industry Report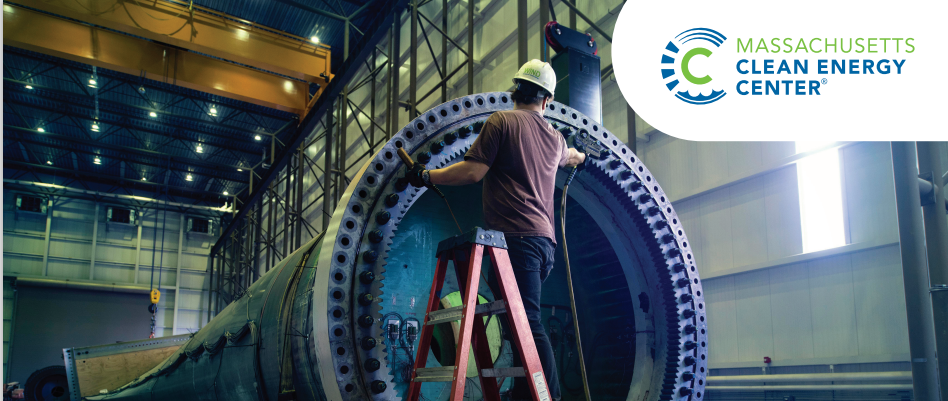 The 2021 Massachusetts Clean Energy Industry Report shows that the clean energy sector continued to grow through the end of calendar year 2020, with almost 101,000 clean energy workers in Massachusetts, 3% of the workforce. In 2020, the industry contributed $13.7 billion to the Massachusetts Gross State Product. Clean energy employment has grown 68%, or nearly 41,000 jobs, since 2010
Our Focus
MassCEC funds climate solution innovation to meet Massachusetts emission reduction goals while growing the state's clean energy economy.
Come to Massachusetts
You may be aware that Massachusetts is home to top-notch universities, a vibrant economy, and championship sports teams. Did you know that we also have the highest percentage of clean energy workers per capita in the U.S. and our clean energy community includes the largest cleantech incubator in the country
Thirty-two hundred (3,200) MW of offshore wind will be built off our coast starting in 2023, with at least 2,400 MW more coming, and we're training workers of all skill levels and ages for these exciting new jobs while expanding our busy Wind Technology Testing Center and New Bedford Marine Commerce Terminal. We're committed to leading the clean energy transition and we welcome you, your company, your great ideas, and your passion for creating a better world into our supportive network of researchers, entrepreneurs, and investors. Come to Massachusetts, we can't wait to work with you! Funding
View funding opportunities offered by MassCEC programs, such as grants, investments, and consulting services we need.
Program Area
Offshore Wind
Program Type
Consulting/Services
Award Limit
Up to $5,000,000
Application Deadline
August 31, 2022 4 PM ET
Program Area
Clean Transportation
Program Type
Consulting/Services
Application Deadline
August 29, 2022 @ 4:00 p.m. EDT
Program Area
High Performance Buildings
Application Deadline
August 12, 2022 5 PM EST
Award Potential
No-cost services
Application Deadline
Rolling
Application Deadline
Rolling
MassCEC Supports Innovation
Clean energy innovators explain how MassCEC's support and funding plays a critical role in their success (2 min.)
151R Adams Street Newton, MA 02458